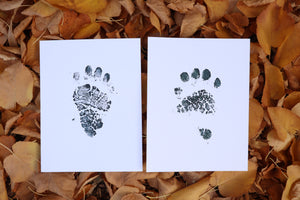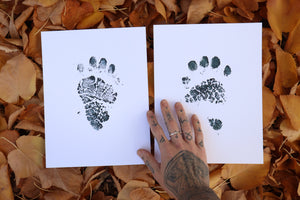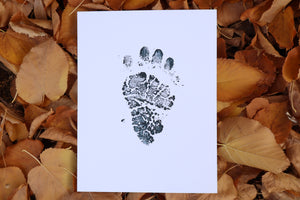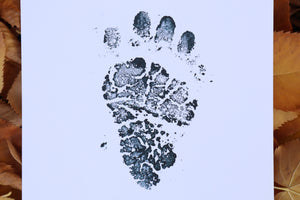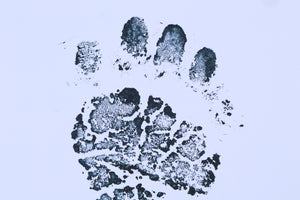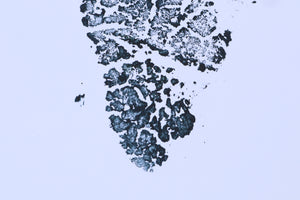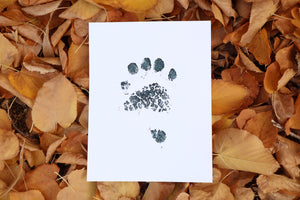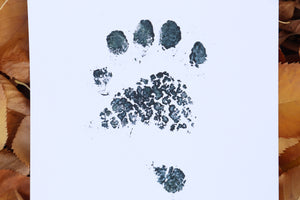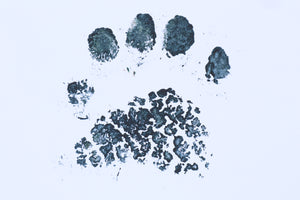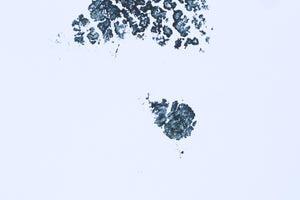 Black Bear Paw Print
Black Bear Paw Print for sale! This listing is for ONE of the 8.5" x 11" Acrylic paint paw prints on Cardstock like the prints pictured. These prints were created using the real paws of a Black Bear that we are currently processing in our studio!! This is a limited edition release. 
You will receive a random print from the paw chosen, each is unique! We have prints from the front left paw and back right paw available. 
Each print will be shipped in a flat mailer through the USPS. Shipping is included in the price of the print excluding all international orders. These prints can be shipped worldwide! If you are located outside of the united states and wish to purchase please send us a message via instagram or email and we can calculate shipping costs.