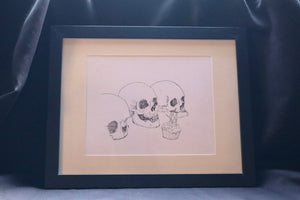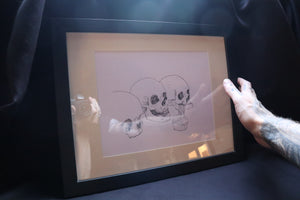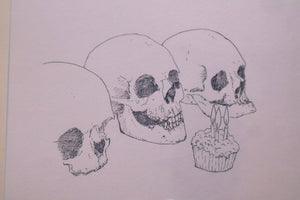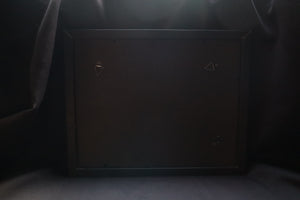 Anassa Eneroi - Framed Original Drawing
Anassa Eneroi framed original drawing for sale! 
You will receive the framed original drawing pictured. The drawing has been signed and dated on the back side. Titled "Anassa Eneroi" for the Queen of the Dead.
11"x14" Wood and Glass Frame, Matted 9x12" Ink on Bristol Paper. 
Shipping is included in the price of the purchase, if interested in international shipping please send us a email or message on instagram to discuss cost.