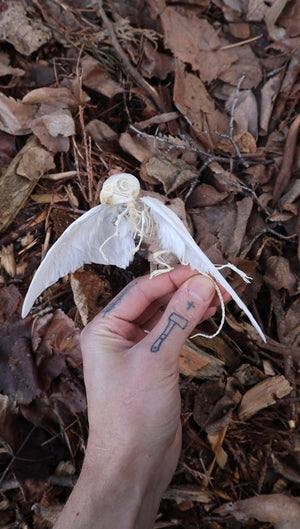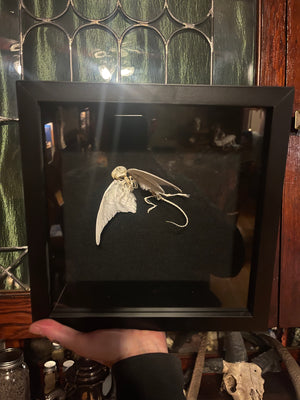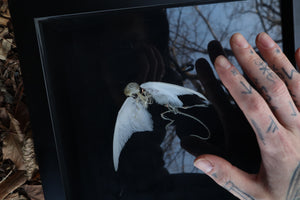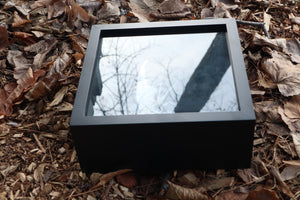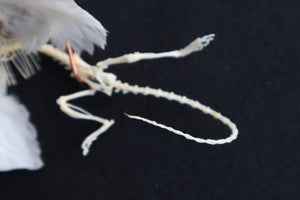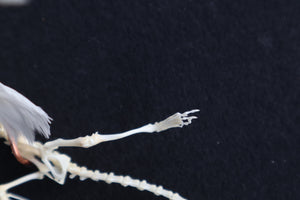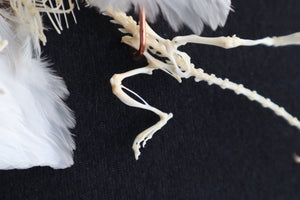 Articulated Baby Gryphon Skeleton
Baby Gryphon Articulation in Shadow Box for sale! This listing is for the Budgerigar and Mouse Hybrid Articulation in the Glass and Wood Shadow Box pictured! 
This mythical creature has been created using a real fully articulated mouse skeleton, a parakeet skull with sclerotic lenses, and dry preserved parakeet wings!! All of which has been processed in our studio from start to finish. This sculpture has been mounted into a beautiful 12"x12"  black wood and glass shadow box with handmade copper wire. The articulation is designed to be completely removable for safe shipping!! Please refer to the photos. 
This is a real Budgerigar Skeleton and Mouse cleaned and articulated by us in our shop. We do not sell replicas.