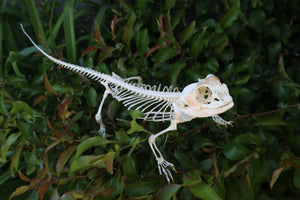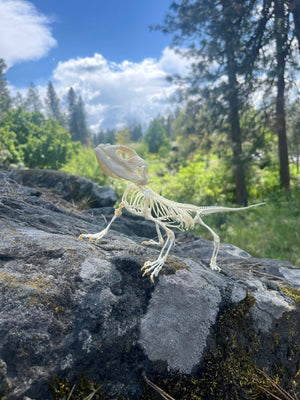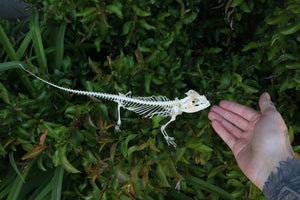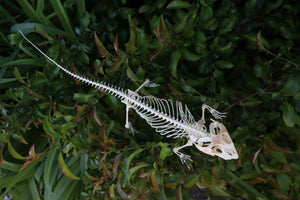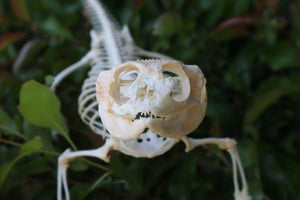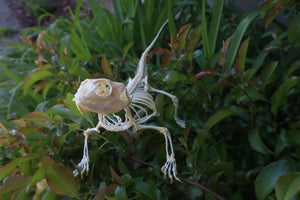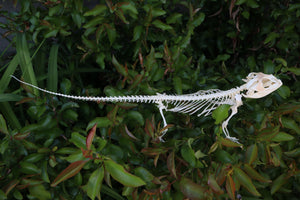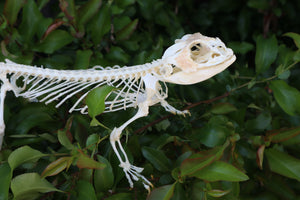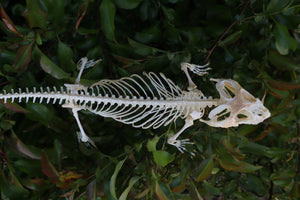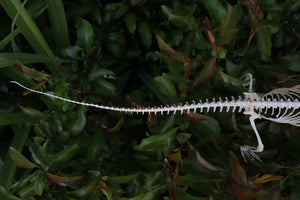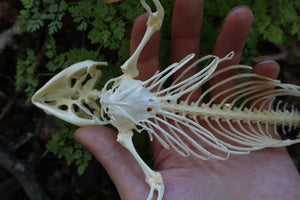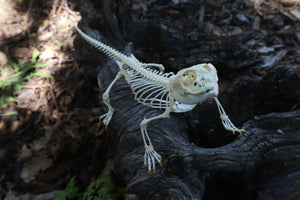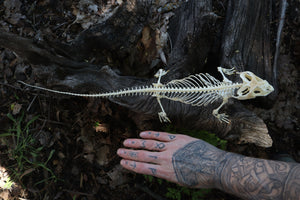 Articulated Bearded Dragon Skeleton
Pathological Bearded Dragon Articulation for sale! This listing is for the Bearded Dragon Articulation pictured! This Bearded Dragon Skeleton is posed in a relaxed standing position and is free standing. 
This little one was donated to us by a friend after they unfortunately passed away from natural causes including a tumor on their face and skull. This tumor has caused extensive damage to the skull that is visible in this preparation.
This beardie has been processed and articulated in our studio from start to finish. The articulation is free standing, meaning it can sit anywhere on its own!! Please refer to the photos. 
The Articulation measures 19'' long. This piece will take 1-5 days to ship due to the fragility and special packing requirements. 
This is a real Bearded Dragon Skeleton cleaned and articulated in our shop. We do not sell replicas.