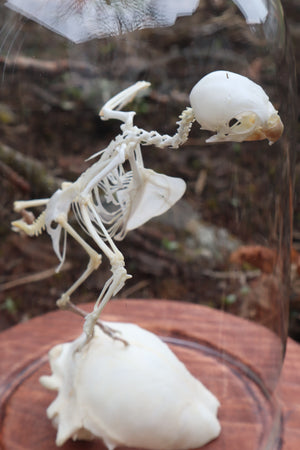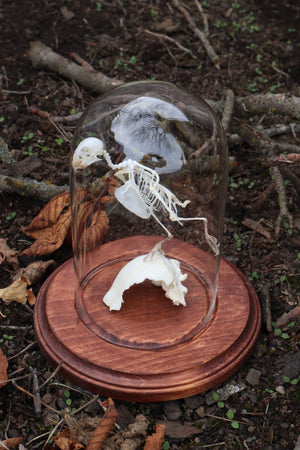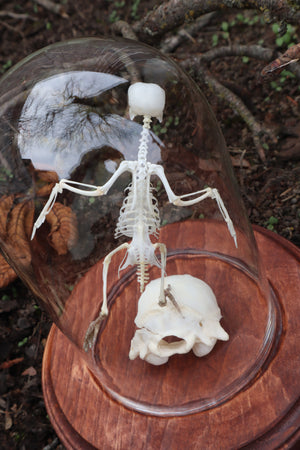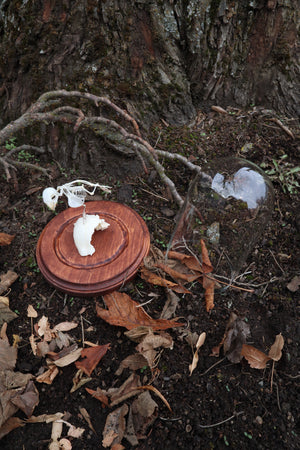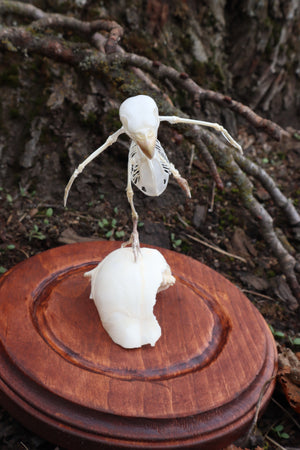 Articulated Parakeet Skeleton
Budgerigar Articulation in Glass Dome for sale! This listing is for the Budgerigar Articulation in the Glass Dome pictured! This specific articulation also features a partial Raccoon Skull for its perch. This Budgerigar has been articulated in a "Taking off" Pose. 
This Parakeet passed away from natural causes in a wildlife reserve before being sent to us, we do not harm animals for our work.
This Parakeet has been processed and articulated in our studio from start to finish! They have been traditionally articulated, wired and glued. The articulation is designed to be completely removeable and attaches to the Raccoon Skull Cap via a silver wire and a small notch for one of the talons!! Please refer to the photos. The entire sculpture measures 7.75" tall by 6.25" wide. This piece will take 1-5 days to ship due to the fragility and special packing requirements. 
This is a real Budgerigar Skeleton cleaned and articulated by us in our shop. We do not sell replicas.