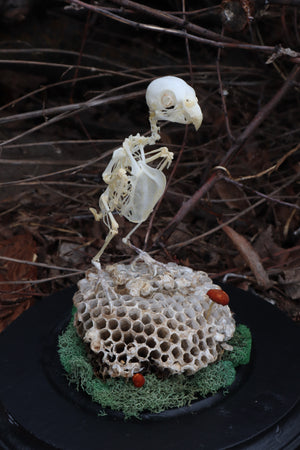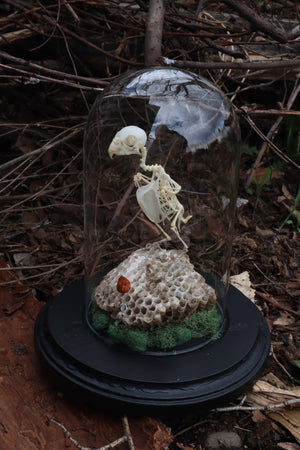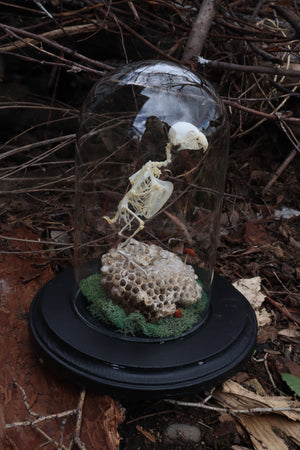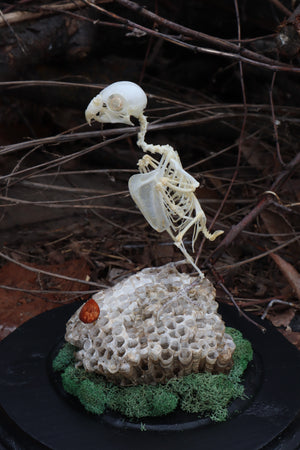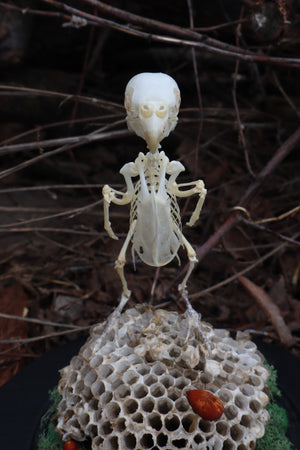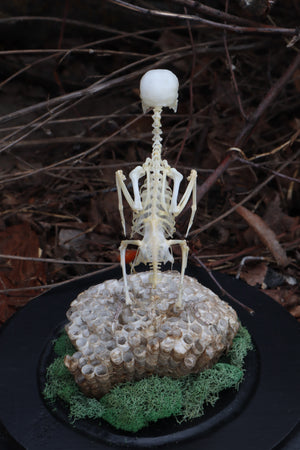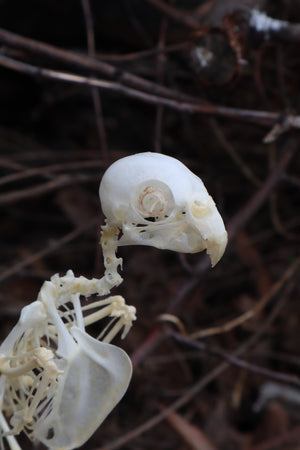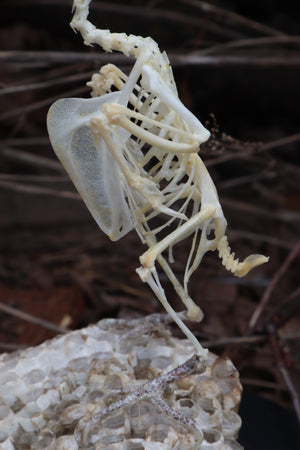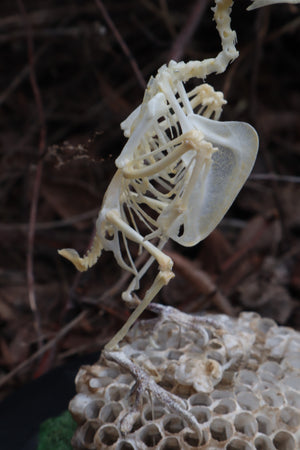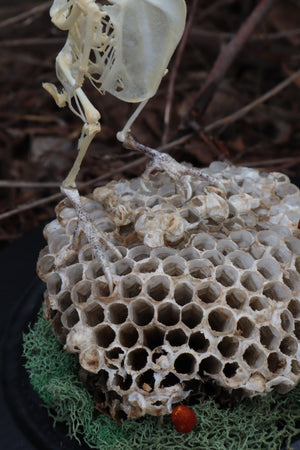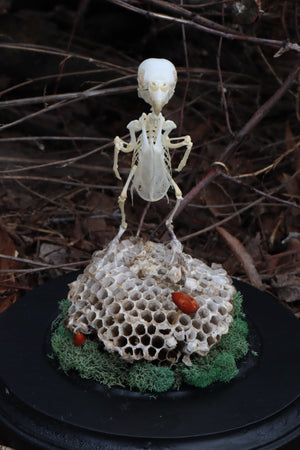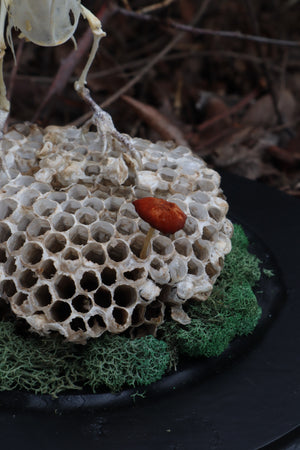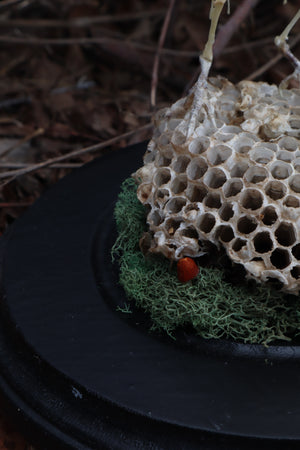 Articulated Parakeet Skeleton with Sclerotic Rings
Budgerigar Articulation in Glass Dome for sale! This listing is for the Budgerigar (Parakeet) Articulation in the Glass Dome pictured! This specific articulation also features the Sclerotic Rings in tact and mounted to the skull. The Sclerotic Ring is a ring of bone found inside the eyeball of some animals! We have processed this ring and attached it to the skull with a small white wire that runs through the center of the skull. This Budgerigar has been articulated in a perching pose with their real dry preserved feet. There are small wires running through the bottoms of each foot to enable more sturdy and easier posing in the wasp nest. The base has been created using real dry preserved mushrooms, moss, and a wasp nest! Extra mushrooms will be provided. 
This Parakeet passed away from natural causes in a wildlife reserve before being sent to us, we do not harm animals for our work.
This Parakeet has been processed and articulated in our studio from start to finish! They have been traditionally articulated, wired and glued. Please refer to the photos. The entire sculpture measures 8" tall by 6.25" wide. This piece will take 1-5 days to ship due to the fragility and special packing requirements. 
This is a real Budgerigar Skeleton cleaned and articulated by us in our shop. We do not sell replicas.