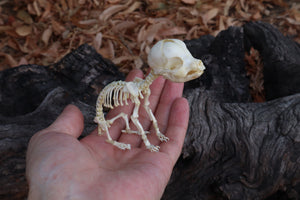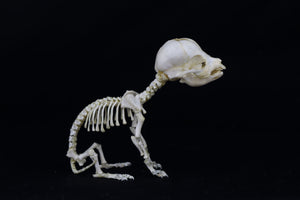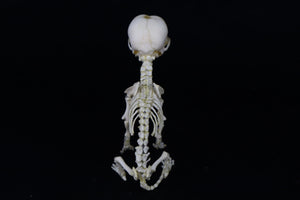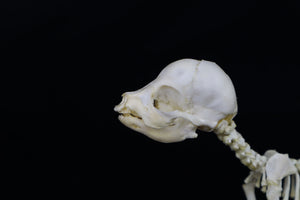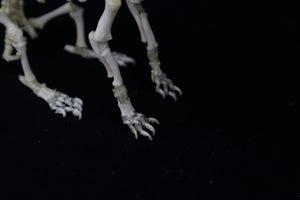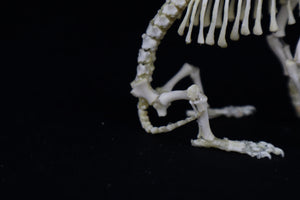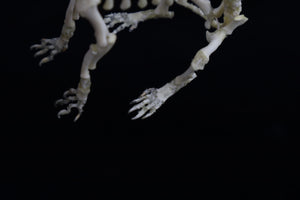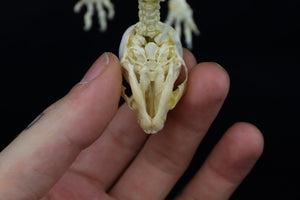 Articulated Stillborn Chihuahua Skeleton
Stillborn Chihuahua Articulation for sale! This listing is for the Stillborn Chihuahua Articulation pictured! This Chihuahua Skeleton is posed in a relaxed seated position and is completely free standing. 
This Chihuahua was stillborn and was sent to us after passing away from natural causes, we do not harm animals for our work.
This Chihuahua has been processed and traditionally articulated, wired, and glued in our studio from start to finish! The articulation is free standing, meaning it can sit anywhere on its own!! Please refer to the photos. 
Please note! This Chihuahua is polydactyl, meaning it was born with 5 toes on their back feet as well as their front feet! This has presented itself as a rear dew claw which is more common with this breed but still not the norm. This puppy also has a cleft palate which can be seen in the photos and presents itself as an unformed palate on the roof of the mouth. The Articulation measures 3.75'' long, 3.5" tall, and 1.5" wide. This piece will take 1-5 days to ship due to the fragility and special packing requirements. 

This is a real Chihuahua Skeleton cleaned and articulated by us in our shop. We do not sell replicas.