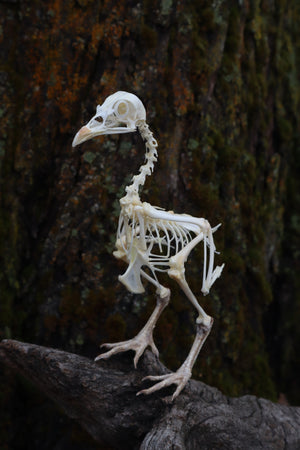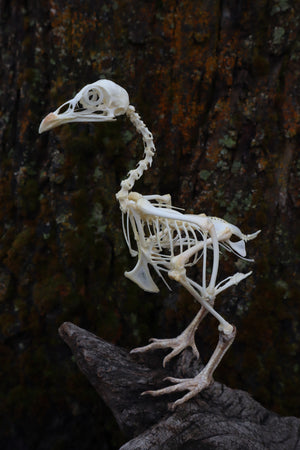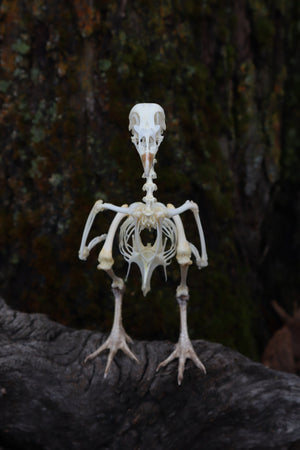 Articulated Sub-Adult Chicken Skeleton with Sclerotic Rings
Articulated Sub-Adult Chicken Skeleton with Sclerotic Rings for sale! This listing is for the freestanding Articulated Chicken Skeleton pictured! This Sub-Adult Chicken has been processed and articulated in our studio from start to finish! They have been traditionally articulated, wired and glued, and are completely free standing! This specific articulation features professionally Dry Preserved Feet and features articulated Sclerotic Rings. The Sclerotic Ring is a ring of bone found inside the eyeball of some animals! We have processed this ring and attached it to the skull with a small white wire that runs through the center of the skull.
Please note, this Chicken was given to us after passing away from natural causes. We do not harm animals for our work.
The Chicken Skeleton measures 7.5" tall and 5.5" wide. There is a light natural patina throughout and there is one small bone called the "Alula" that is missing from the tip of each wing, This is reflected in the price! Pleaser refer to photos. This piece will take 1-5 days to ship due to the fragility and special packing requirements. 
This is a real Chicken Skeleton cleaned and articulated by us in our shop. We do not sell replicas.