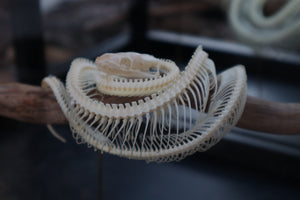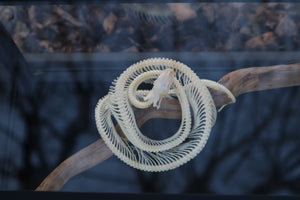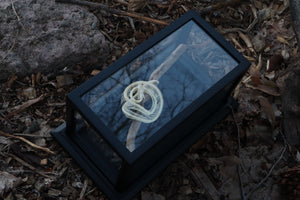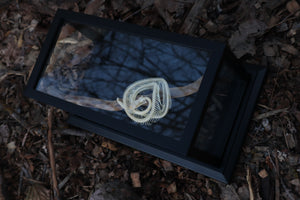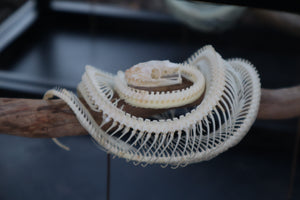 Baby Ball Python Articulation in Glass Display Case
Baby Ball Python Articulation in Glass Display case for sale! This listing is for the real Baby Ball Python Articulation in the Wood and Glass Display case pictured! This baby Ball Python has been processed and articulated in our studio from start to finish! They have been posed in a relaxed curled "green tree python resting position" and are permanently attached to a driftwood stick! The base has been equipped with handmade brass hardware which attached to the underside of the stick. The entire piece measures 14" Long, 8" Deep, and 7" Tall.  This piece will take 1-5 days to ship due to the fragility and special packing requirements. Please note, this Python passed away from natural causes prior to being sent to us by their owner.
This is a real Baby Ball Python Skeleton cleaned and articulated by us in our shop. We do not sell replicas.  
Please inquire if interested in local pick up/delivery!