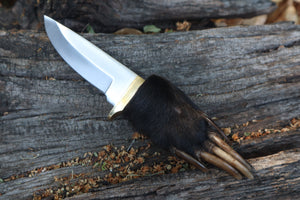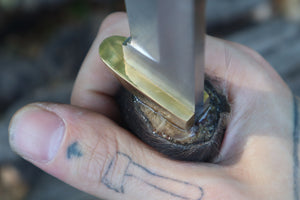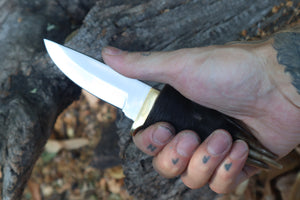 Badger Paw Knife
Badger Paw Knife for sale! This listing is for the real one of a kind handmade Badger Paw Knife pictured! 
This knife has a real dry preserved Badger paw handle, a sharpened mirror finish solid steel full tang blade, and a solid brass bolster. This is not a toy! It is a sharp knife that can either be displayed or used.  Details of the different sections of the knife are below in the photos! The pads, claws, and cross section on the wrist have been sealed with an archival quality resin to enhance the natural color and protect the paw. The knife measures 8'' Long with a 4'' blade! 
If you have any questions please message us!