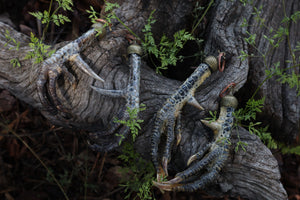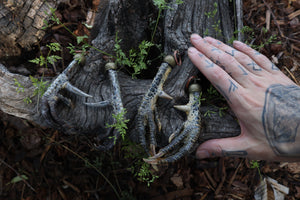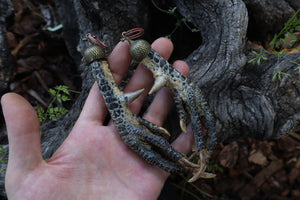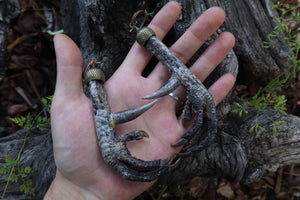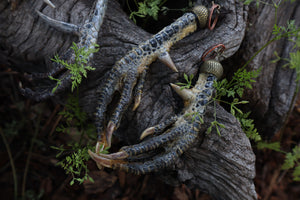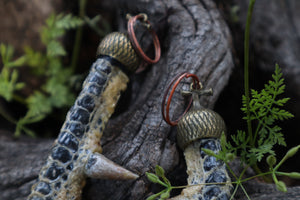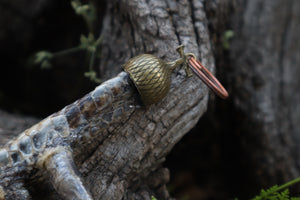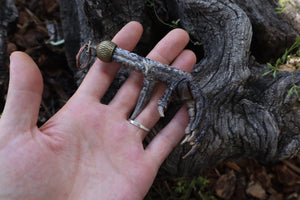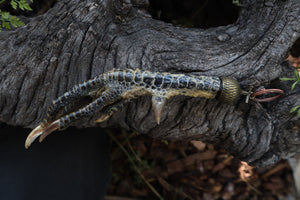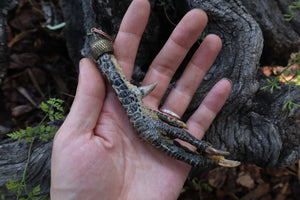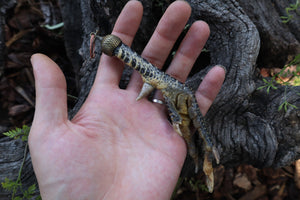 Black Chicken Foot Acorn Keychain
Black Chicken Foot Acorn Keychain for sale! You will receive ONE of the real handmade Black Chicken Foot Acorn Keychains pictured! Each Keychain features a real professionally dry preserved Black Chicken Foot that has been processed in our studio from start to finish. These feet are each hand carved and equipped with bronze toned metal Acorn hardware suitable for hanging on a keychain or easily put on a chain for a necklace. Each paw measures approximately 5-6.5" long including the hardware. If you have any questions please message us! Please note, if you would like to order a specific paw feel free to get in touch with us to discuss options!
These are real Black Chicken Foot, we do not sell replicas.
Please note, these chicken feet were donated to us after these chickens passed away on a farm. We do not know the specific breeds however there are quite a few different breeds of Chickens that have naturally Black feet including Ameraucana, Swedish Black, Blue Orpington, Ayam Cemani, Lavender Orpington, Blue Marans, Blue Wyandotte, Silver Phoenix, and the Cochin. While these ten breeds of chicken are the most popular chicken featuring black feet there are others still not mentioned here!