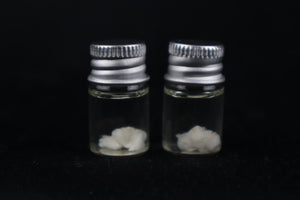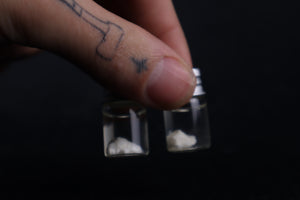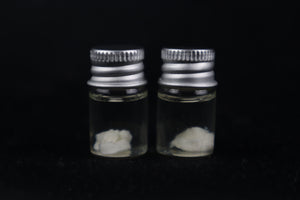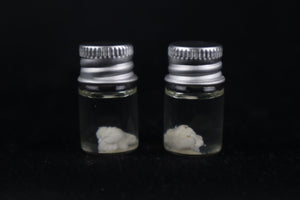 Black Wolf Brain Bit Wet Specimen
This Listing is for one Black Wolf Brain Bit Wet Specimen! You will not receive the exact brain bit pictured, however your brain bit will be similar! There are only 9 of these bits available and they are a friday the 13th special! The photos are examples only. Please know your state laws regarding the purchase of Wolf parts. We are licensed Taxidermists and Fur Dealers in the State of Washington where it is legal to buy and sell Wolf Parts. These brain bits come from a Black Wolf skull we are processing and we decided to create these in order not to waste anything!  They have been fixed in formaldehyde and are stored in 70% isopropyl Alcohol. The brain will include the jar pictured! 

The specimen will be shipped to you with liquid, and the specimen will be vacuum sealed for extra protection! Upon receiving the specimen you will have to remove it from the vacuum seal and most likely replace the iso as it may become cloudy during shipment. Gloves will be provided! If you have any questions feel free to message us! Free gifts with every purchase no minimum, no limit!