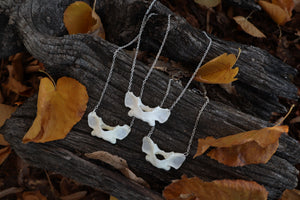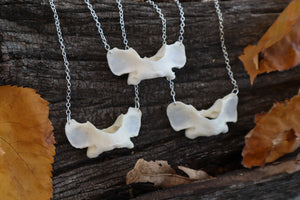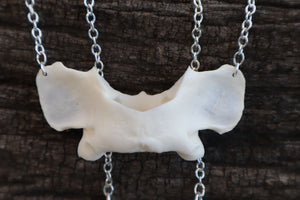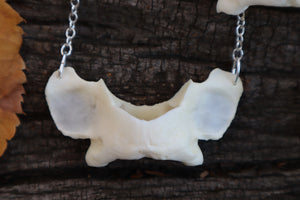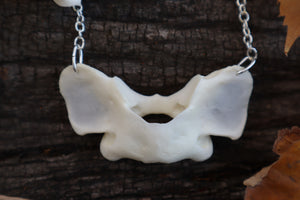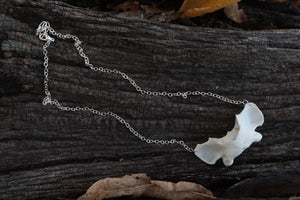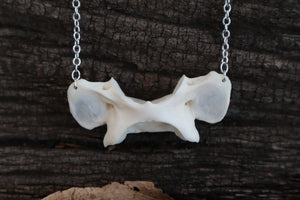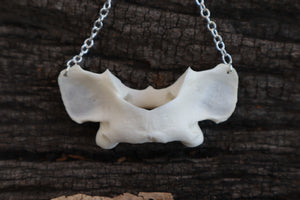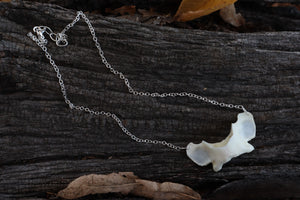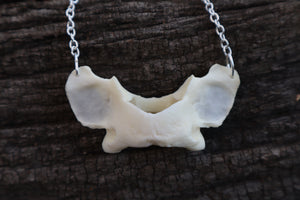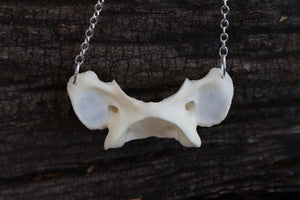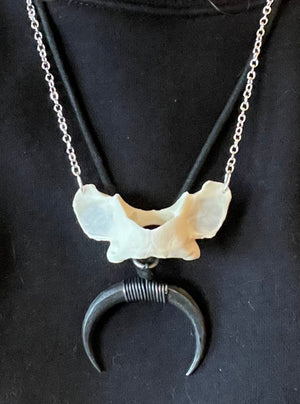 Bobcat Atlas Necklace
This listing is for ONE handmade Bobcat Atlas Necklace Necklace. You will receive a  handmade Bobcat Atlas Necklace like the Necklaces pictured! This Necklace has been created using a real adult Bobcat Atlas Vertebrae! The Atlas is one of the most iconic vertebrae, well known for its unique shape and the fact that it is positioned directly behind the skull. This Bobcat Atlas has been processed in our studio from start to finish. The necklace features a 16'' Silver Plated Brass chain and Silver Plated Brass Hardware!
These are real bones, we do not sell replicas.