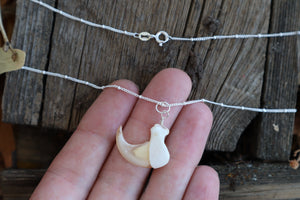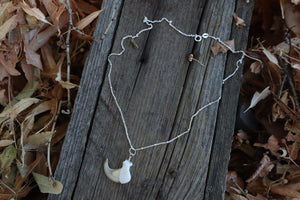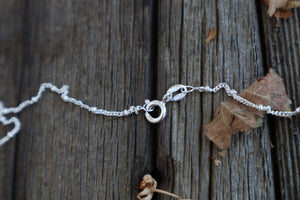 Bobcat Claw Necklace- .925 Silver
This listing is for one handmade Bobcat Claw Necklace. You will receive the handmade Bobcat Claw Necklace pictured! This Necklace has been created using a real adult Bobcat dew-claw! The dew claw is the largest of the claws on the a Bobcats front paw. This Bobcat claw has been processed in our studio from start to finish. The necklace features a 18'' .925 Sterling Silver curb chain with silver satellite balls! The hardware on the actual claw pendant is solid filled Silver and .925 Sterling Silver. 
These are real bones, we do not sell replicas.