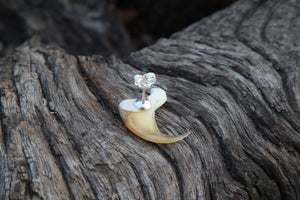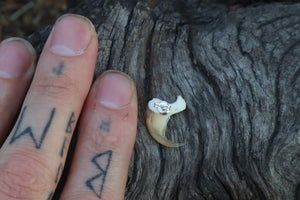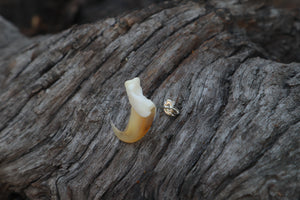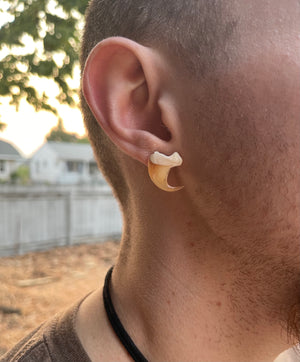 Bobcat Claw Stud Earring - .925 Silver
This listing is for one single Bobcat Claw Stud Earring. You will receive the handmade Bobcat Claw Earring with silver butterfly back pictured! This earring has been created using a real adult Bobcat claw! The entire setting including the ear hooks, the piece that goes through your piercing are .925 Sterling Silver. The claw measures approximately .75'' long. 
These are real bones, we do not sell replicas.