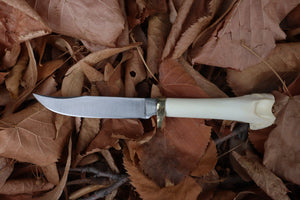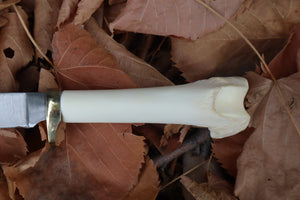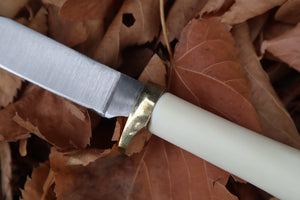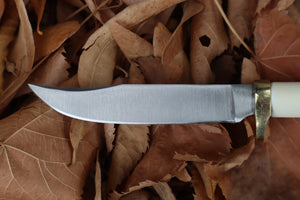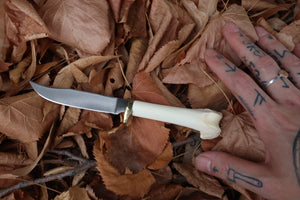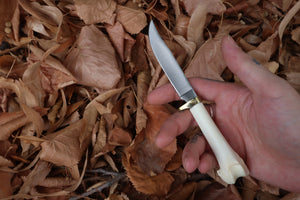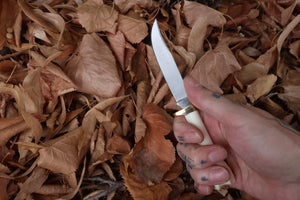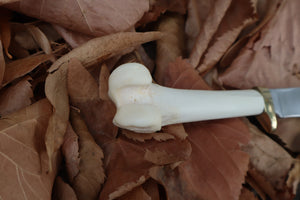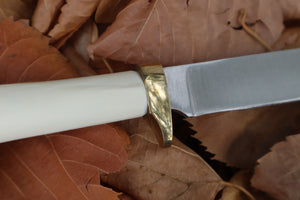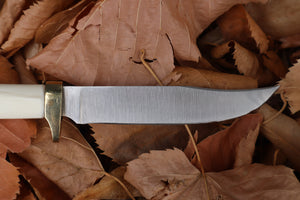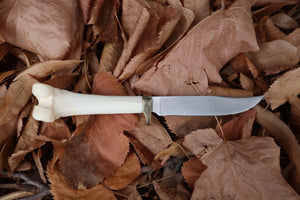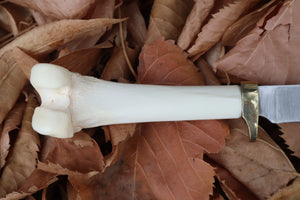 Bobcat Femur Knife
Bobcat Femur Knife for sale! This listing is for the real handmade Bobcat Femur Ceremonial Knife pictured! This knife has a real professionally processed, hand carved Adult Bobcat Femur for a handle, a sharp stainless steel blade, and a solid brass bolster. This femur is sourced from an Adult Bobcat that we have been processing in our studio. Details of the different sections of the knife are below in the photos! Please refer to the photos! The knife measures approximately 7.5'' Long with a 3.5'' blade. If you have any questions please message us!
Please note, all of our knives are created to honor the spirit of the creature who has passed on from this realm.
This is a real Bobcat Femur, we do not sell replicas.
If interested in a custom sheath or custom carving please contact us and we can design one for an additional fee and wait time! You can contact us through our email or via DM on Instagram! Prices and processing time will differ depending on your choices.