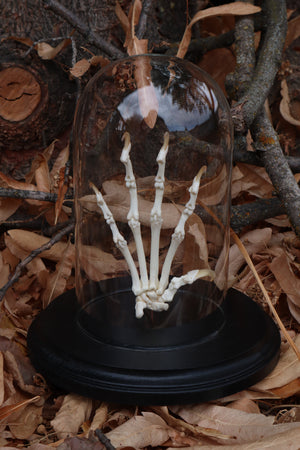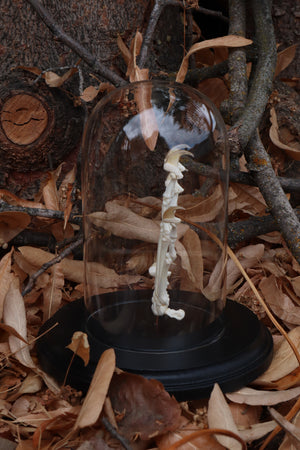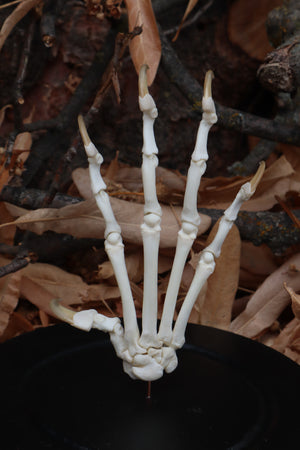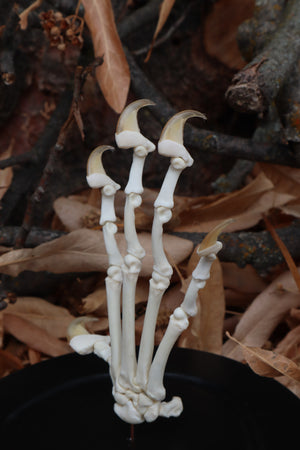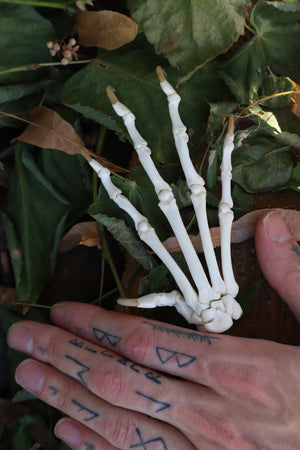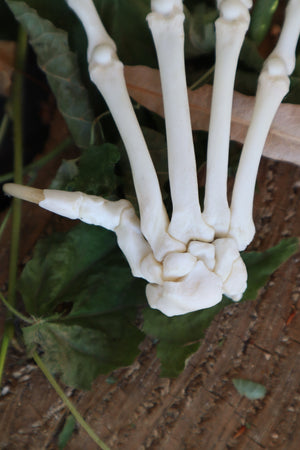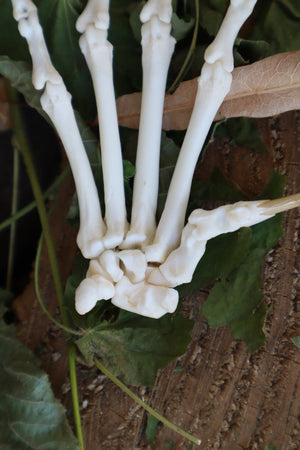 Bobcat Paw Articulation in Glass Dome
Bobcat Paw Articulation for sale! This listing is for the freestanding Bobcat Paw Articulation in a Glass Dome pictured. This front Bobcat paw has been fully processed, traditionally articulated, wired and glued in our studio in our studio from start to finish! The paw has been mounted onto a handmade black wooden base with a glass dome cover. Please refer to the photos! The actual Articulation measures 5'' long and 3.25'' wide and the entire piece measures 8" tall by 6" Wide.
 This is a real Bobcat Paw, we do not sell replicas.