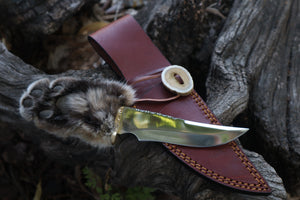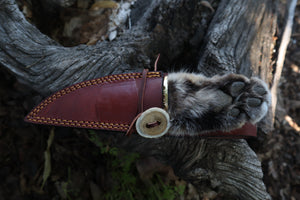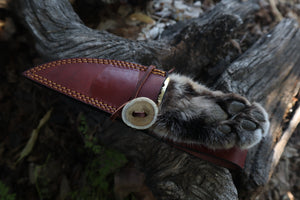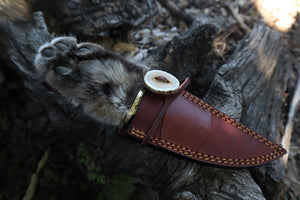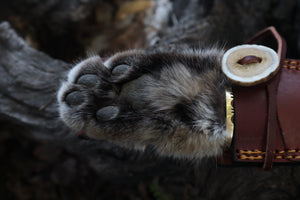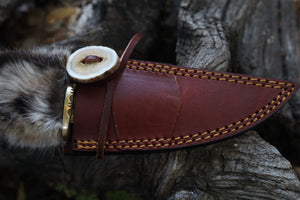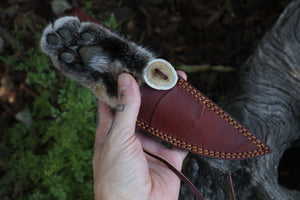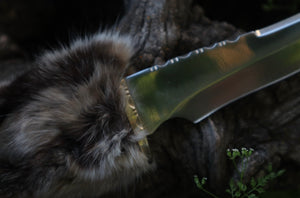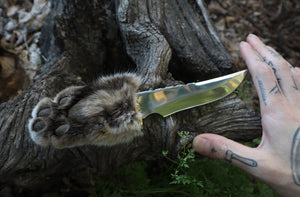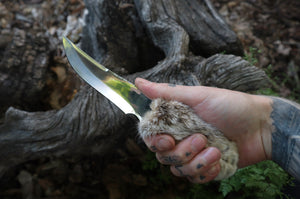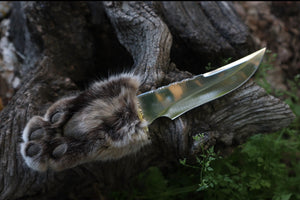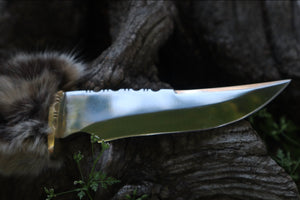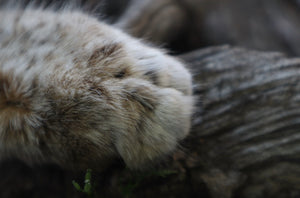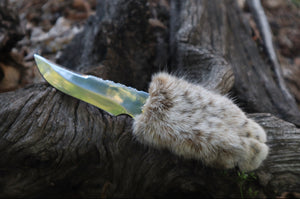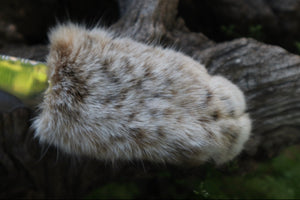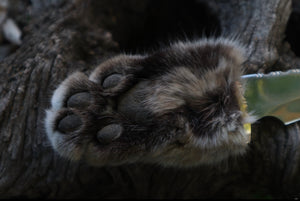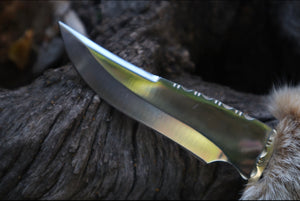 Bobcat Paw Knife with Leather Sheath
Bobcat Paw Knife with Leather Sheath for sale! This listing is for the real handmade Bobcat Paw knife which features a real dry preserved Bobcat Paw with extended claws for the handle, a solid brass bolster, a sharpened mirror finish stainless steel blade, and the leather sheath pictured! 
This is a sharp knife that has been designed for ceremonial and/or ritual use and display. Please note, there are minor cosmetic scratches visible on the blade surface - Details of the different sections of the knife are below in the photos!  This knife measures 9" Long with a 5" Long blade. 
Each blade is designed so the one wielding is holding the paw of the animal in reverence. If you have any questions please message us!
Please note, if you would like to order a custom handmade leather sheath feel free to get in touch with us to discuss options!
This is a real Bobcat Paw, we do not sell replicas.