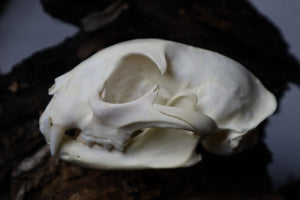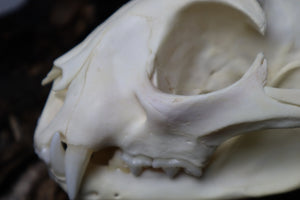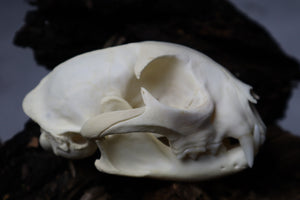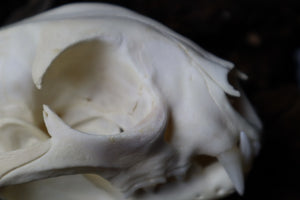 Bobcat Skull
Bobcat Skull for sale! This listing is for the Real Bobcat Skull pictured! No missing teeth. This skull has been processed in our studio from start to finish. Please refer to the photos! Length 5.25'' Width 3.75'' Height 2.75''
Please note, this is quite a large bobcat skull and for some reason two small areas on either side of the nose retained a slight amount of what appears to be grease. After multiple attempts to degrease further we decided to stop to preserve the integrity of the bone, this is visible in the photos. 
All measurements were taken at the longest point.
All of our skulls are real animal skulls and we do not sell any replicas.