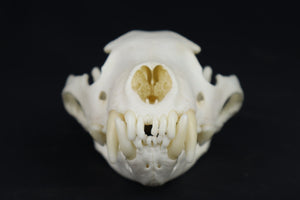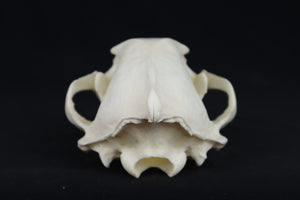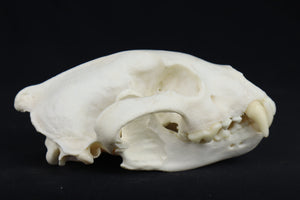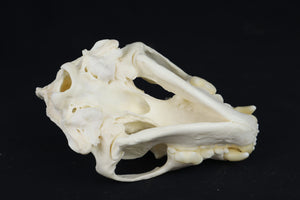 Reserved for Chelsey - Custom Stained Pathological Wolverine Skull
Pathological Wolverine Skull for sale! This listing is for the Pathological Wolverine Skull skull pictured. This is an extremely large Male Wolverine with a top incisor that was lost and the bone grew over the spot during its lifetime! Missing the two smallest back molars and one small premolar! Please refer to the photos! Length 6.75'' Width 3.75'' Height 3''. All measurements were taken at the longest point!
All of our skulls are real animal skulls and we do not sell any replicas. We clean all of the skulls ourselves.