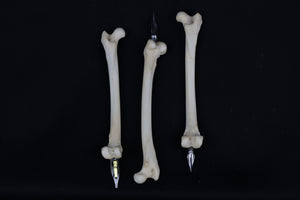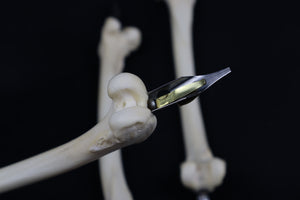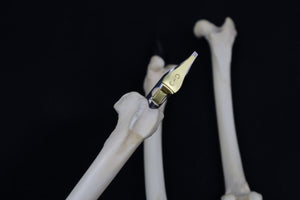 Bone Calligraphy Pen
Real Bone Calligraphy Pen for Sale! This listing is for a single Red Fox Femur Calligraphy Pen with the nib if your choosing. These calligraphy pens were crafted using real Red Fox Femurs. There is a choice between either a calligraphy nib for writing or an artists nib for drawing. The nibs can be changed out for other similarly sized calligraphy/art pen nibs. These pens measure roughly 6.25" long with a .75" diameter, all measurements are taken at the longest points.
This is a real bone, we do not sell replicas.