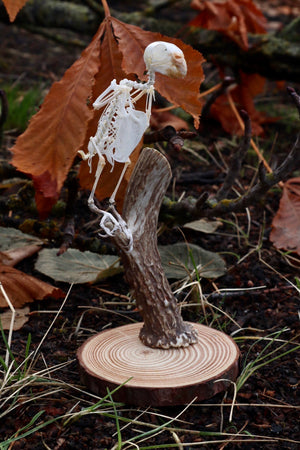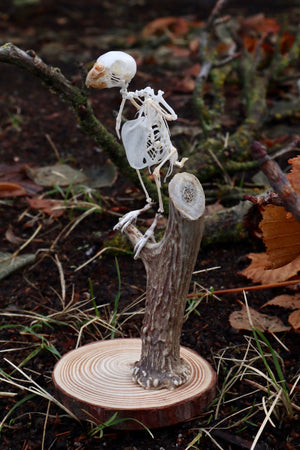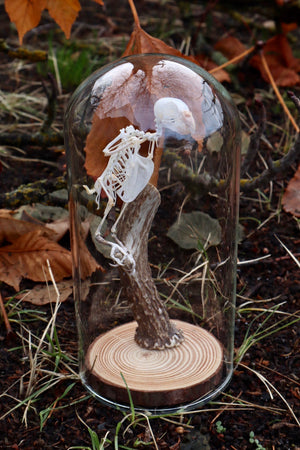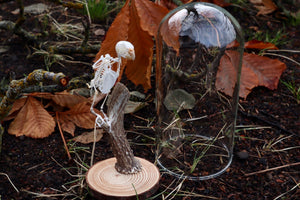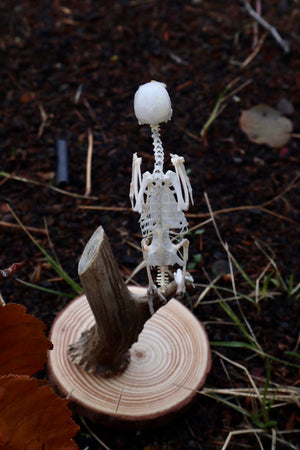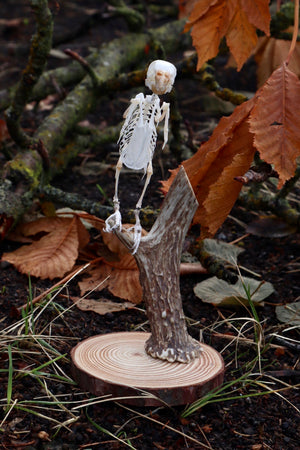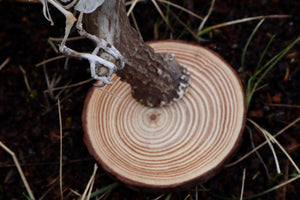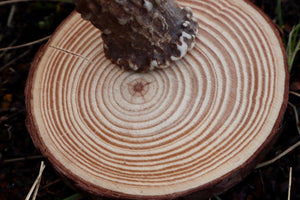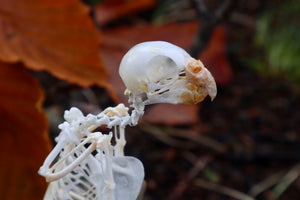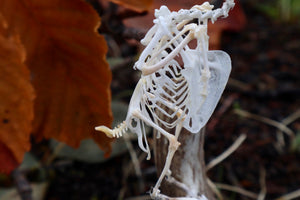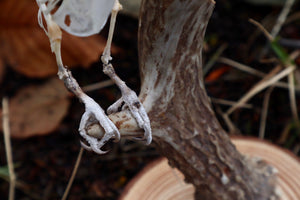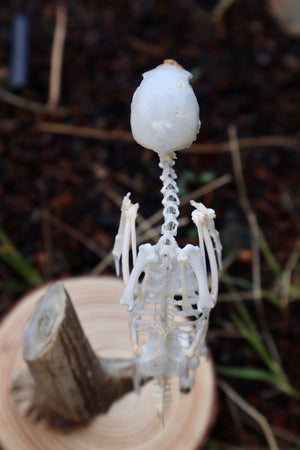 Budgerigar Articulation in Glass Dome
Budgerigar Articulation in Glass Dome for sale! This listing is for the Budgerigar Articulation in the Glass Dome pictured!
This Parakeet passed away from natural causes in a wildlife reserve before being sent to us, we do not harm animals for our work.
This Parakeet has been processed and articulated in our studio from start to finish! They have been traditionally articulated, wired and glued. They were then coated in an archival quality resin for added stability and protection! The articulation is permanently attached to the Whitetail Deer Antler and "live edge" pine base pictured!! There is some slight discoloration throughout the skeleton, pleasure refer to photos! The Budgerigar Skeleton measures 4" tall and 3" wide and the glass dome/base measures 8" tall by 4" wide. This piece will take 1-5 days to ship due to the fragility and special packing requirements. 
This is a real Budgerigar Skeleton cleaned and articulated by us in our shop. We do not sell replicas.  
If you are interested in a payment plan feel free to send us an email or send us a DM on instagram @freyjas.forest