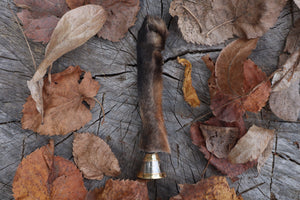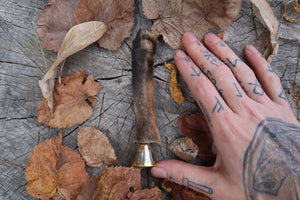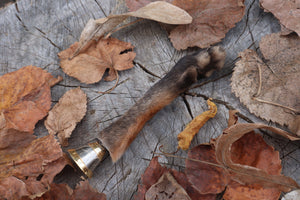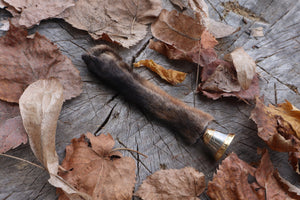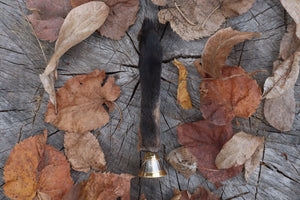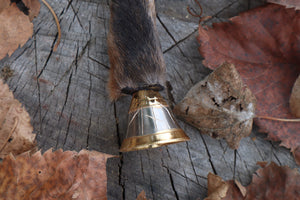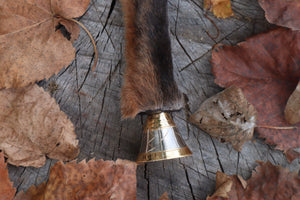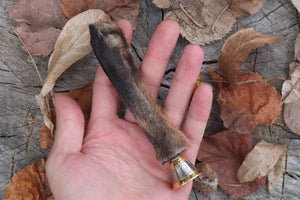 Call of the Aeon - Red Fox Paw Bell
Call of the Aeon - Red Fox Paw Bell for sale! This listing is for the dry preserved Red Fox paw ceremonial bell pictured. Inscribed with the name of the acosmic abyss Ginnungagap. In honor of the þursar, the sinister giants from beyond, the ringing of the bell calls out to the forces of all creation to silence the altar and prepare for contemplation, a signaling of ceremonial activity that is able to pierce the veil. Created with a hand carved mixed metal bell which represents the stones crafted from Aurgelmir's teeth when the earth sprang into existence, and finally a real dry preserved paw. The bell also serves as a beautiful display base allowing the paw to stand upright and be displayed at any angle. The bell is approximately  5.5'' Long and 1'' Wide! 
This is a real Red Fox Paw, we do not sell replicas.