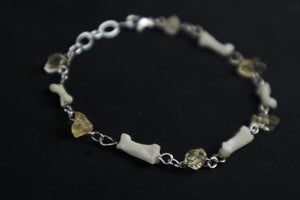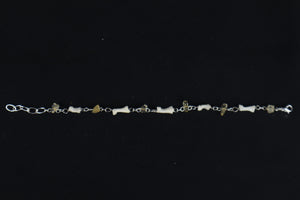 Cat Phalange and Citrine Bracelet
This listing is for the single Cat Phalange and Citrine bracelet pictured. You will receive the Cat Phalange and Citrine Bracelet pictured! This bracelet has been created using real adult domestic cat phalanges! The phalanges, or toe bones, come from feral cats who were donated to us after unfortunately passing away due to road collisions. The bracelet is created using mixed metals, most of the jump rings and hardware are .925 silver, while the hardware inside the phalanges and citrine is stainless steel. 
These are real bones, we do not sell replicas.