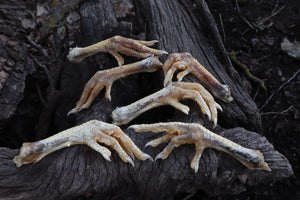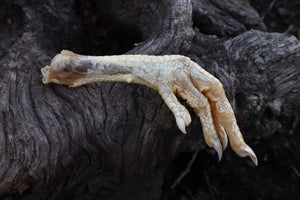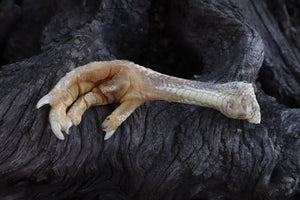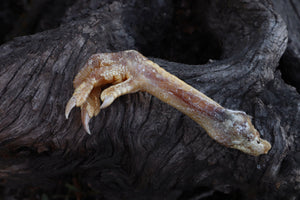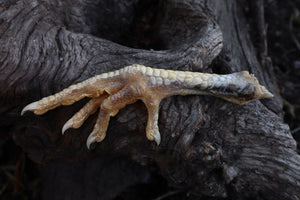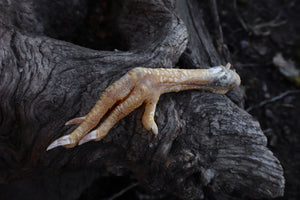 Dry Preserved Chicken Foot
Dry Preserved Chicken Feet for sale! This listing is for one RANDOM real dry preserved Chicken foot like the feet pictured!. You will receive one of, or a foot like the feet pictured, if you would like a specific foot please feel free to send us a message! These Chicken feet have been professionally dry preserved right here in our studio. Each Foot is unique and has their own individual  shape and natural Patina. They measure approximately 5"-8" long! If you have any questions please message us!
Please note these are NOT for consumption. They are not dehydrated feet, they are professionally preserved feet for decoration or use in crafts.  
These are real Chicken feet, we do not sell replicas.