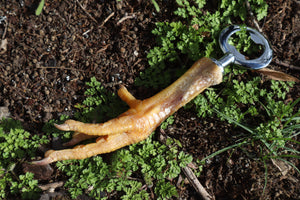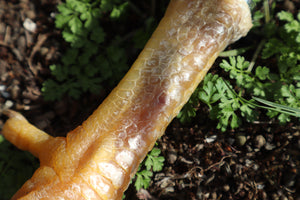 Chicken Foot Bottle Opener
Chicken Foot Bottle Opener for sale! This listing is for the one of a kind handmade Chicken Foot Bottle Opener pictured
. This bottle opener has a real dry preserved Chicken Foot handle. The opener is roughly 7'' Long and 2'' Wide! 
We treat our feet with a cedar oil spray that we also use on taxidermy so they may have a cedar oil scent when they arrive.
 If you have any questions please message us!