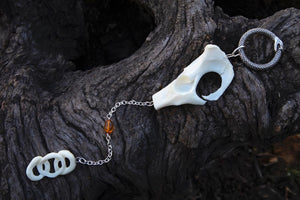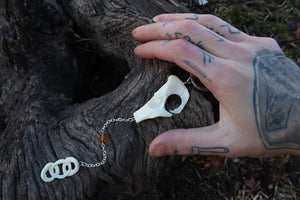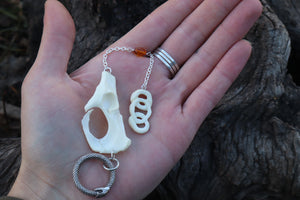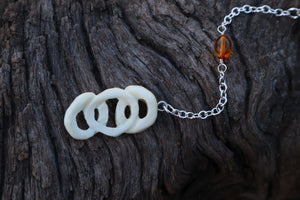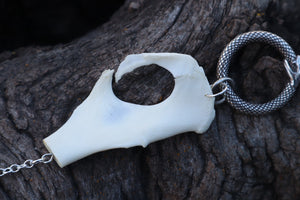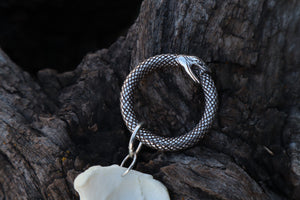 Reserved for Amanda - Domestic Cat Pelvis Trinity Sculpture
Reserved for Amanda - Domestic Cat Pelvis Trinity Sculpture For sale!! This listing is for this lovely and unique littleDomestic Cat Pelvis Trinity Sculpture!! This sculpture has been created using a single half of the pelvis which has been cut and carved into three intertwining circles which connect to either half with a silver plated brass chain and a real Amber bead! If you look closely at the shape of the top of the pelvis you can see it is twisted and fractured while still being sturdy and intact. This area is a natural fracture which occurred during the cause of death and rather than hide it we have decided to emphasize the beauty of this bone despite the alterations that happened while living on this mortal realm. This sculpture features Silver filled and .925 Sterling Silver hardware with a Silver Colored Brass Ouroboros/Jörmungandr Display ring. The entire piece has been designed to hand vertically or be displayed as is on an altar or in your sacred space. The piece measures 8" long. This Domestic Cat Pelvis has been processed and carved in our studio from start to finish.
This is a real Domestic Cat Bone, We do not sell replicas.  
Please note, this Domestic Cat was donated to us by their owner after they passed away from an unfortunate road collision. We do not harm animals for our work.