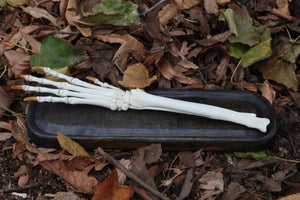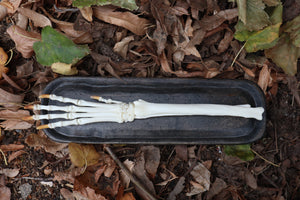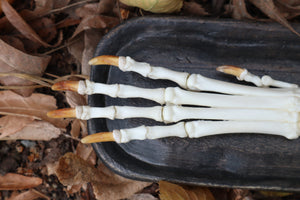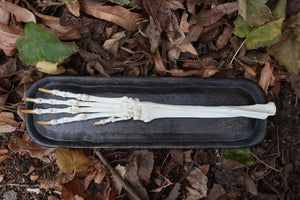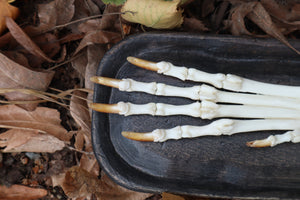 Coyote Forearm Articulation with base
Coyote Forearm Articulation with a hand carved wood base for sale! This listing is for the Coyote Forearm Articulation and base pictured. This front Coyote Forearm has been fully processed, articulated, and wired in our studio! It has been designed to be completely removeable for viewing and safe shipping. The base has been hand carved out of bass wood and is stained an ebony black with a semi-gloss polyurethane finish. The Articulation measures 13" long and 1.75" wide and the base measures 12'' long and 3'' wide. Please refer to the photos! 
 This is a real Coyote Forearm, we do not sell replicas.