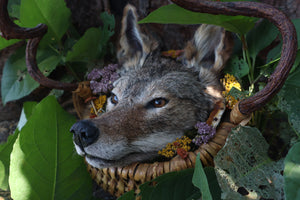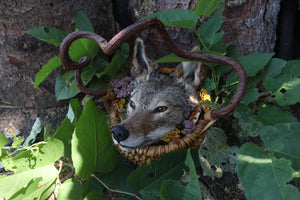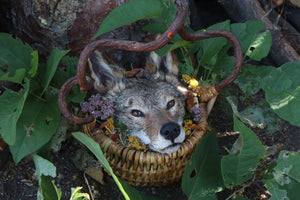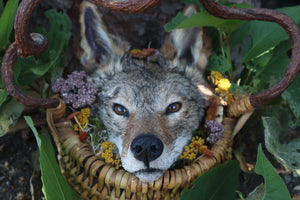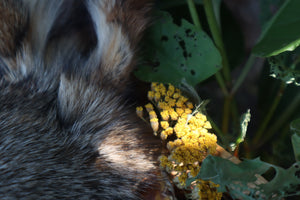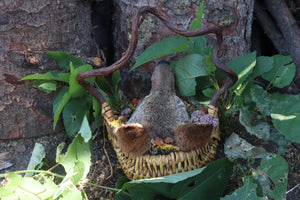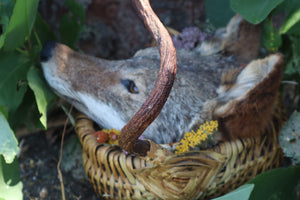 Coyote Harvest Basket
Coyote Harvest Basket For Sale! You will receive the original handmade Coyote Harvest Basket pictured! This sculpture features a real Taxidermy Coyote head that has been fully processed, tanned, traditionally mounted, and painted/finished in our studio! We have situated this beautiful Coyote inside a woven vine handled basket, on top of a bed of wood excelsior, and surrounded them with real dry preserved moss, mushrooms, and yarrow flowers! You will receive extras of all materials used to create the basket as it will need to be situated once it arrives. All materials will be packed separately for safe shipping! Measurements of the entire basket are 8.5'' Long, 12.25'' Wide, and 13" Tall. Please refer to the photos! If you have a question please send us a message!
This is a real Coyote Head, we do not sell replicas.