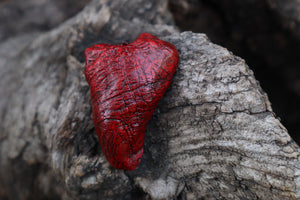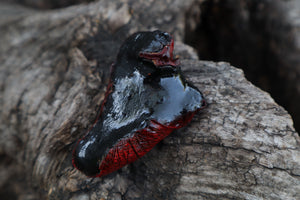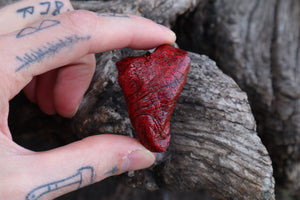 Coyote Heart Pine Trinket
Dry Preserved Coyote Heart Pine Trinket for sale! You will receive the real dry preserved Bisected Coyote Heart pictured filled with natural Ponderosa Pine Pitch pictured! This Coyote heart has been completely preserved, dried, hand painted, and sealed with an archival quality resin. The heart was then bisected and filled/sculpted with homemade hand foraged Ponderosa Pine Pitch. This heart trinket is designed to be displayed on an altar or in a sacred space as is. It can be held and examined! The Pitch used features both Ponderosa Pine Resin and Charcoal. The heart trinket measures approximately 2" long and 1.25" wide.
This is a real heart, we do not sell replicas.