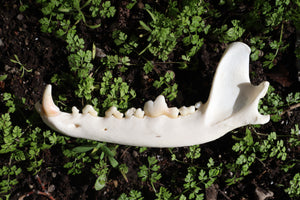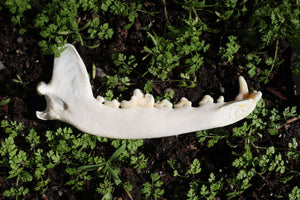 Coyote Mandible - Partial Craft Quality
Craft Partial Mandible for sale! This listing is for the partial Coyote mandible with no missing teeth pictured. The mandible has been processed, degreased, disinfected, and whitened. There is some slight staining to the teeth, please refer to the photos!!  
All of our bones are real animal bones and we do not sell any replicas. We clean all of the bones ourselves.