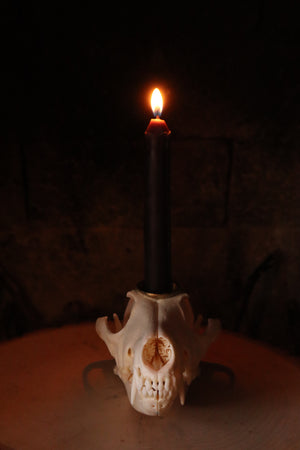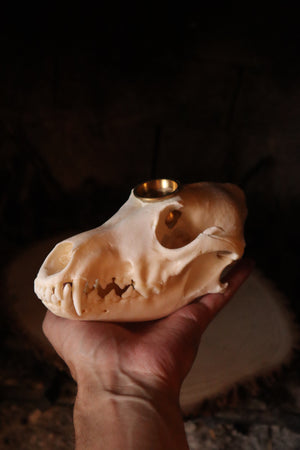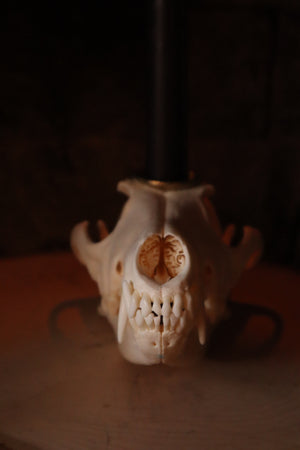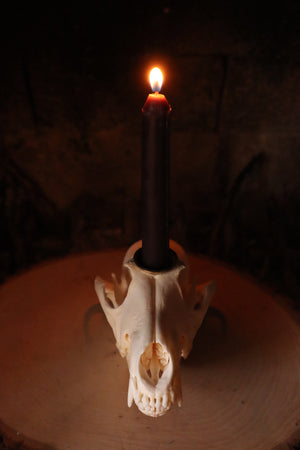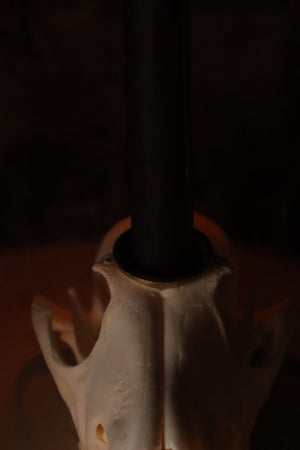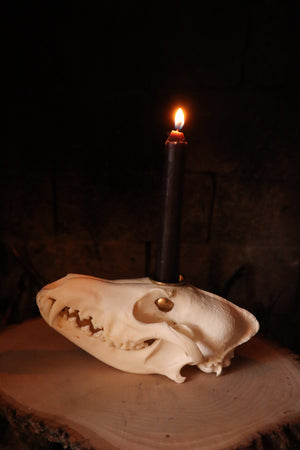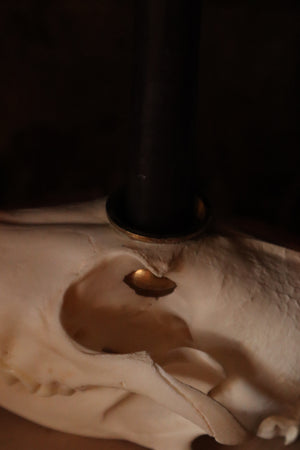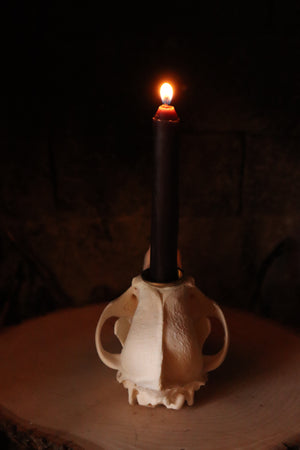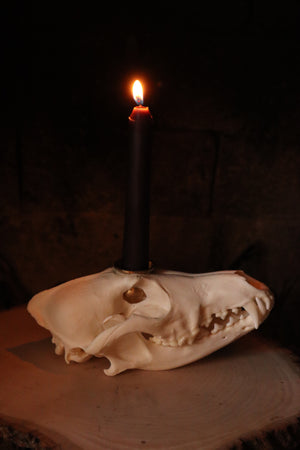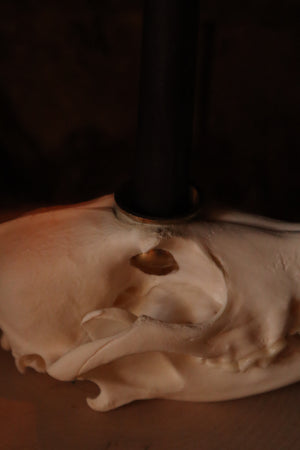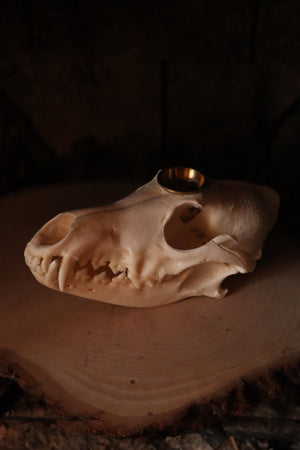 Coyote Skull Candle Holder
Coyote Skull Candle Holder For sale! You will receive the real Coyote Skull with inlaid hand turned Brass Candle Holder and one of the handmade Black Beeswax Candles pictured! This sculpture has been created using a real Coyote Skull which has been processed, hand carved, inlaid, and painted in our studio from start to finish. The skull measures approximately 8" Long, 4" Wide, and 3" Tall.
This is a real Coyote Skull, we do not sell replicas.