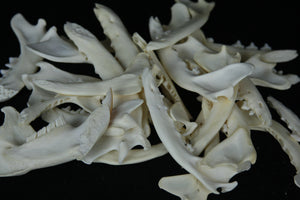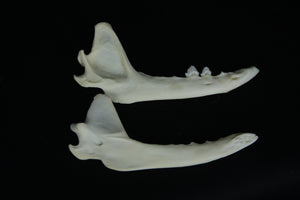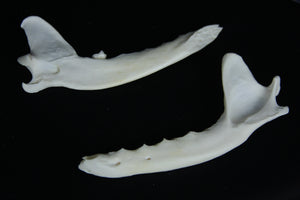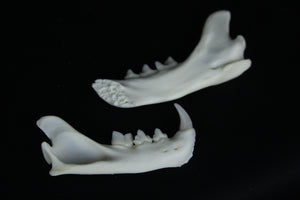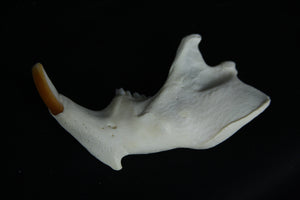 Partial Mandible Craft Grade
Craft Partial Mandible for sale! This listing is for one random craft partial mandible. There are options for Red Fox, Gray Fox, Coyote, Beaver, Bobcat, and Raccoon below. We have multiple of each in stock! The majority of the mandibles do not have teeth or are missing most teeth. If you have questions about identification please feel free to send us a DM on Instagram or an email and we will do our best to help! Some bones may be naturally stained, please refer to photos for examples. 
All of our bones are real animal bones and we do not sell any replicas. We clean all of the bones ourselves.