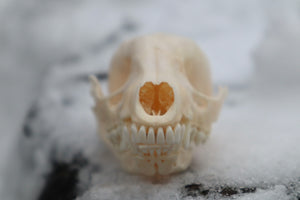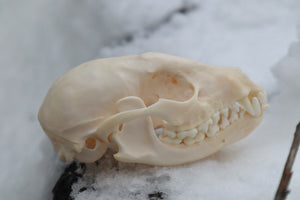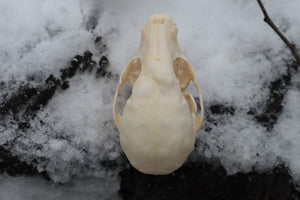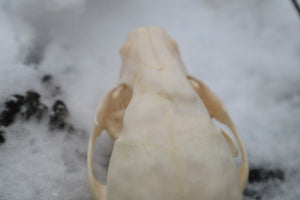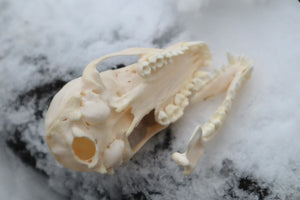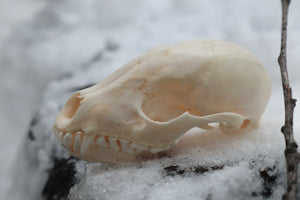 Craft Pathological Raccoon Skull
Craft Quality Raccoon Skull for sale! This listing is for the Real damaged Raccoon Skull pictured! This skull has been fully processed, degreased, and whitened in our studio from start to finish. There are no missing teeth apart from the molars that were attached to the damaged part of the mandible. This particular Raccoon skull has very interesting pathology including a bumpy skull and some signs of possible osteoporosis. 
This is a real Raccoon Skull, we do not sell replicas.