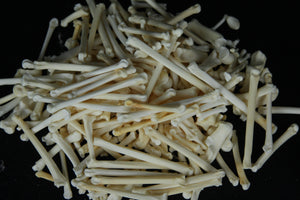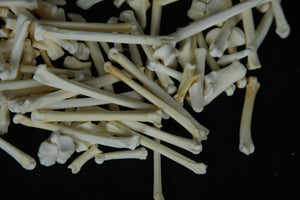 Craft Phalange Lot (20)
Craft Phalange Lot for sale! This listing is for one craft lot of 20 mixed species phalanges. This lot may include phalanges from a Red Fox, Gray Fox, Coyote, Beaver, or Raccoon. If you have questions about identification please feel free to send us a DM on Instagram or an email and we will do our best to help! The bone lot you purchase may not be the exact lot pictured. Some bones may be naturally stained, please refer to photos for examples. 
All of our bones are real animal bones and we do not sell any replicas. We clean all of the bones ourselves.