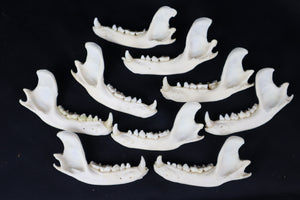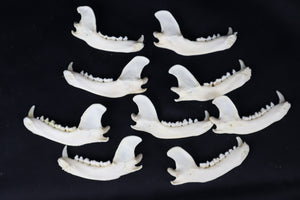 Craft Raccoon Mandible
Craft Raccoon Mandible for sale! This listing is for ONE of the partial Raccoon  Mandibles pictured! There are no incisors present however most of the partial mandibles have all molars and they all have the canine present. These mandibles have been fully degreased and whitened which makes them perfect for jewelry and other bone crafts! 
All of our bones are real animal bones and we do not sell any replicas. We clean all of the bones ourselves.