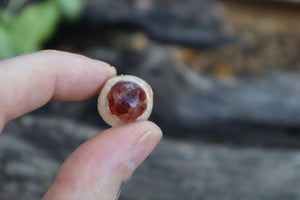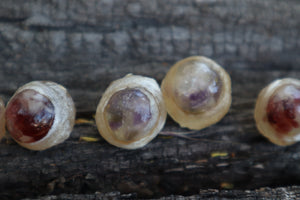 Crystal Red Fox Eyes
Crystal Red Fox Eyes for sale! You will receive ONE of the pairs of real dry preserved translucent gemstone filled Red Fox Eyes Pictured! These eyeballs have been professionally preserved, dried, processed, filled with either real Garnet and Quartz chips or Amethyst and Quartz. They are all coated in an archival quality resin for a semi gloss finish and protection! The eyeballs measure approximately .5'' long. 
 These are real eyeballs, we do not sell replicas.