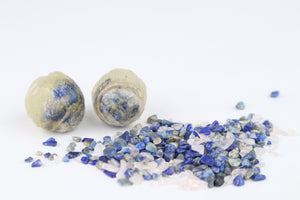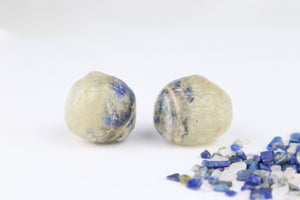 Crystal Whitetail Fawn Eyes
Crystal Whitetail Fawn Eyes for sale! You will receive the pair of real dry preserved translucent gemstone filled Whitetail Fawn Eyes Pictured! These eyeballs have been professionally preserved, dried, processed, filled with real Lapis Lazuli and Quartz chips, and coated in an archival quality resin! The eyeballs measure approximately .75'' long. 
Lapis Lazuli has been historically known to bring about inner peace and aid in the search for light and wisdom. 
Please note, this Fawn was donated to us by another Taxidermist who legally salvaged them after an unfortunate traffic collision. We do not harm animals for our work.
These are real eyeballs, we do not sell replicas.