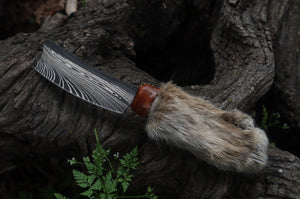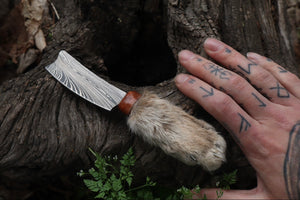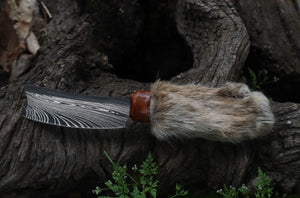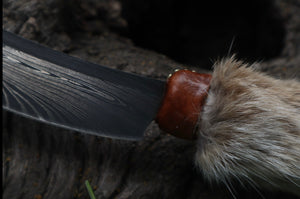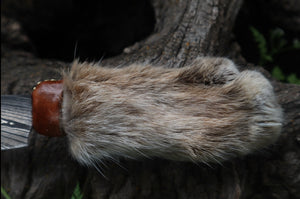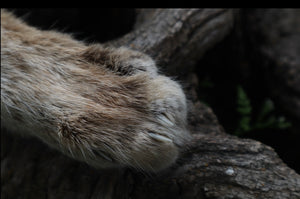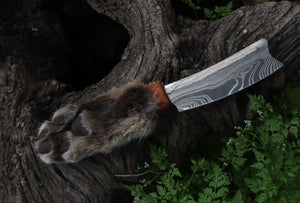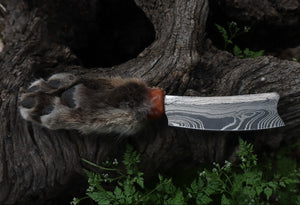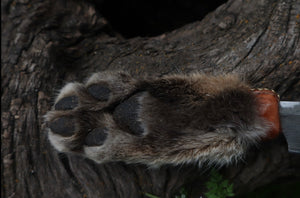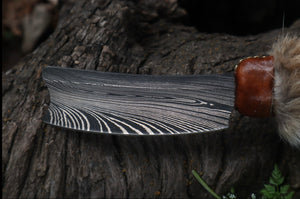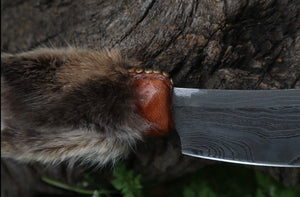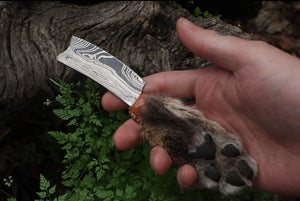 Damascus Bobcat Paw Cleaver
Damascus Bobcat Paw Cleaver For sale!! You will receive the Real Damascus Bobcat Paw Cleaver pictured! This ceremonial knife has been lovingly handcrafted using real a Damascus Steel blade, a leather wrapped bolster with brass nails, and a real dry preserved front Bobcat paw. This paw has been preserved, processed, and dried in our studio from start to finish. This knife measures approximately 7" long with a 3" long blade.
Each blade is designed so the one wielding is holding the paw of the animal in reverence.
This is a real Bobcat Paw, we do not sell replicas.