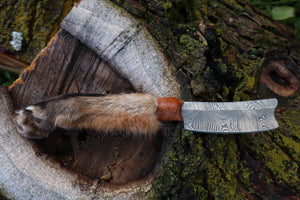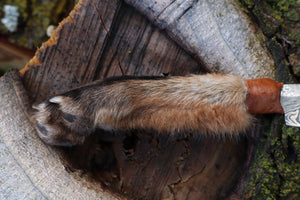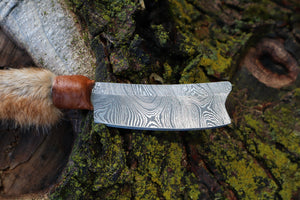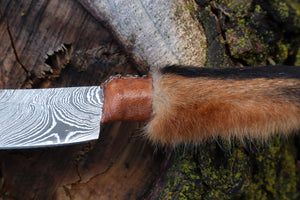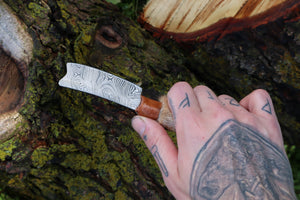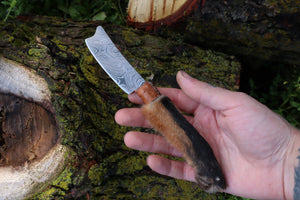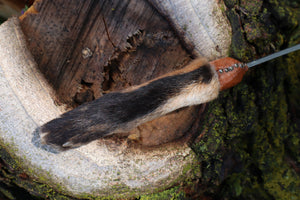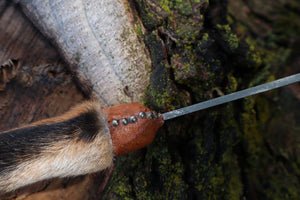 Damascus Red Fox Paw Cleaver
Red Fox Paw Cleaver for sale! This listing is for the real one of a kind handmade Red Fox Paw Cleaver pictured! This knife has a real hand carved dry preserved Red Fox Paw that has been processed from start to finish in our studio for a handle, a sharpened solid Damascus Steel blade, and a hand wrapped and dyed leather bolster with 6 small iron nails. This is a sharp knife that has been designed for ceremonial and/or ritual use and display. Details of the different sections of the knife are below in the photos! The knife measures 8'' Long with a 3'' blade! If you have any questions please message us!
This is a real Red Fox Paw, we do not sell replicas.