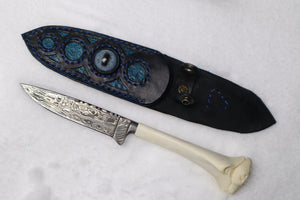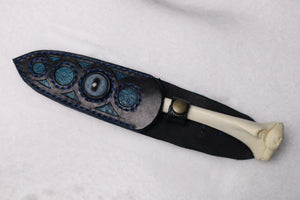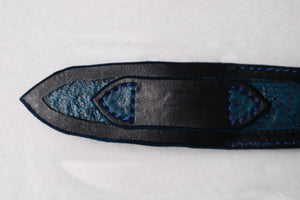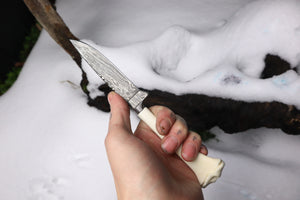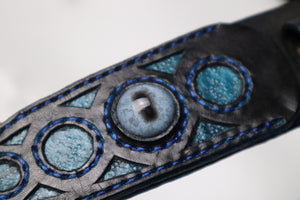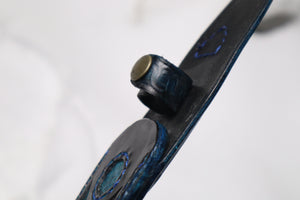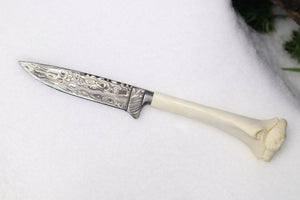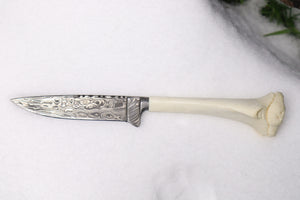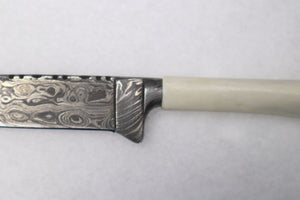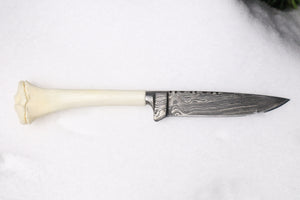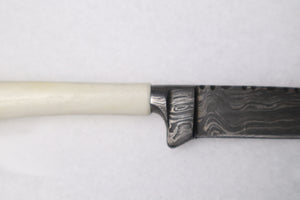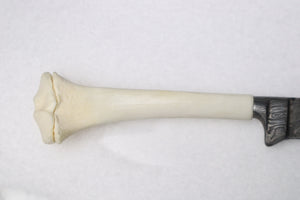 Damascus Whitetail Fawn Eye Knife
Damascus Whitetail Fawn Eye Knife for sale! This listing is for the real one of a kind handmade Damascus Whitetail Fawn Tibia Knife and Fawn Eye Sheath pictured! This knife has a real professionally processed hand carved Whitetail Fawn Femur for a handle and a sharpened solid Damascus steel full tang blade with a Damascus Steel bolster. This knife also features a handmade Leather sheath with a Taxidermy Quality Acrylic Whitetail Fawn Eyeball set into the leather. The leather sheath has been hand cut, tooled, dyed, sewn, and finished in our studio from start to finish. This is not a toy! It is a sharp knife that has been designed for ceremonial use or display.  Details of the different sections of the knife are below in the photos! The bone handle has been sealed in an archival quality resin for extra protection. The knife measures 8.5'' Long with a 4.5'' blade! If you have any questions please message us!
Please note, this Fawn was donated to us by another Taxidermist who legally salvaged them after an unfortunate traffic collision. We do not harm animals for our work. All of our knives are created to honor the spirit of the creature who has passed on from this realm. Our knives are crafted with concepts of the traditional Athame and the Familiar in mind. 
This is a real Whitetail Fawn Tibia, we do not sell replicas.