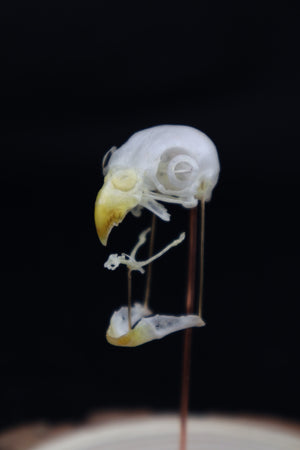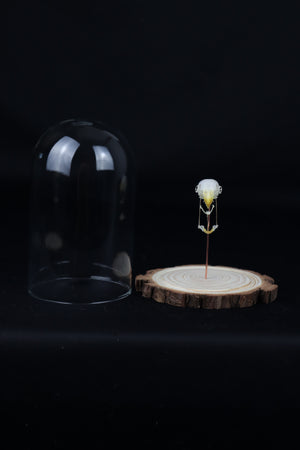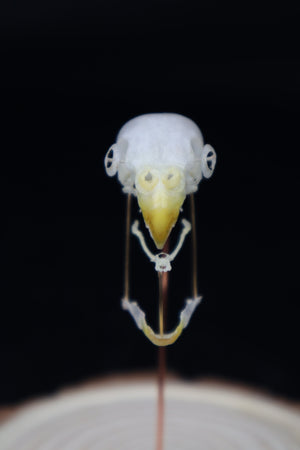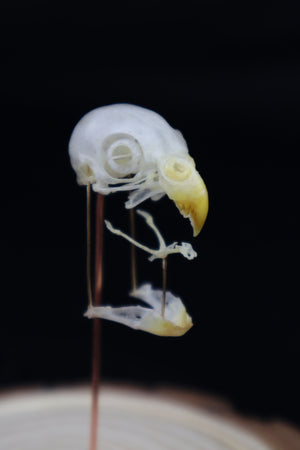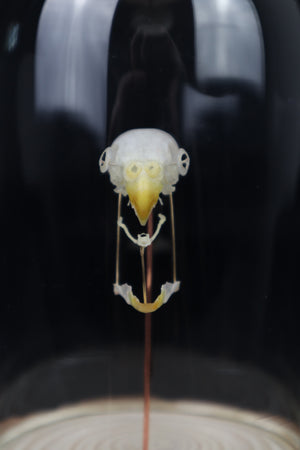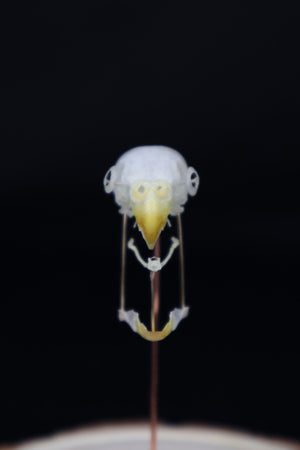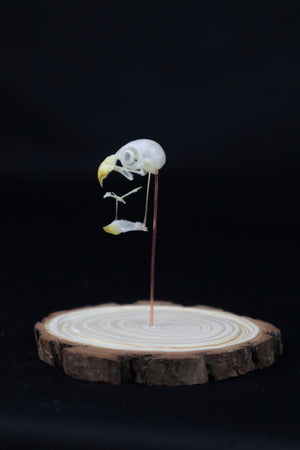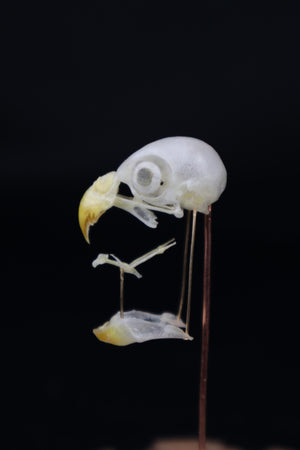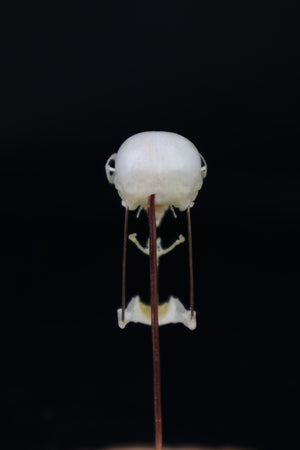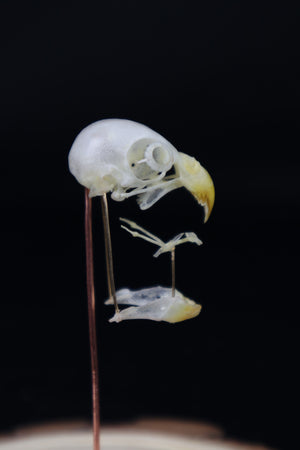 Deconstructed Parakeet Skull
Deconstructed Parakeet Skull for sale! You will receive the Deconstructed Parakeet Skull in the glass dome pictured. Please note, This Budgerigar passed away from natural causes in a wildlife reserve prior to being collected and sent to us, we do not harm animals for our work! This Parakeet has been processed, deconstructed, wired, and glued in our studio from start to finish. This sculpture features a complete Parakeet skull with both intact Sclerotic lenses, the small discs of bone inside the eye, as well as a completely articulated tongue and hyoid process. The Sclerotic lenses have been mounted onto a white wire that suspends them in either eye socket and is mounted inside the skull. All of the other wires in the skull are solid filled 14k gold and have been drilled, glued, and mounted. The skull is completely removeable from the brass display wire, and the wire is removable from the hand carved pine base for safe shipping. The Skull is free standing! Please refer to the photos! The skull itself measures, Length 1.25'' Width .75'' Height 1.7.5'', and the entire piece including the glass dome and base measure 5.25'' Tall and 4.25'' Wide.
All measurements were taken at the longest point.
All of our skulls are real animal skulls and we do not sell any replicas. We clean all of the skulls ourselves. 
Budgerigar skulls are available for international shipping! If interested please feel free to send us a DM on instagram or an email.