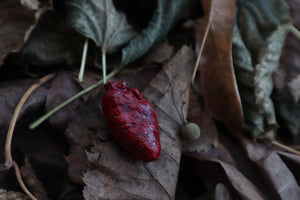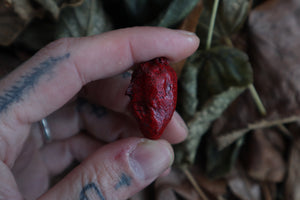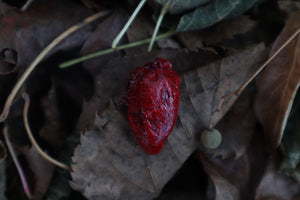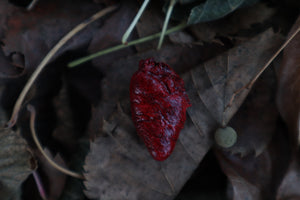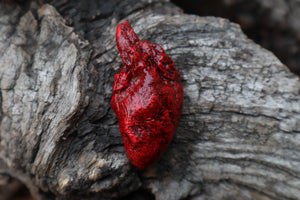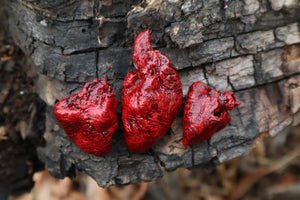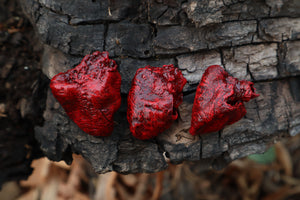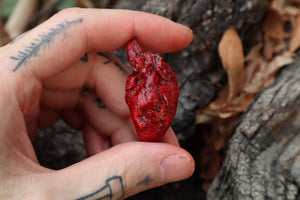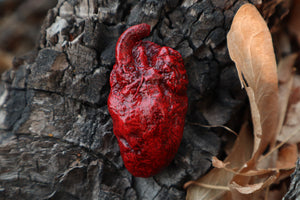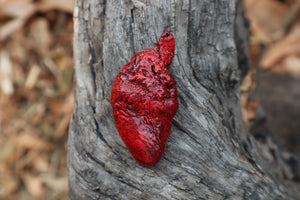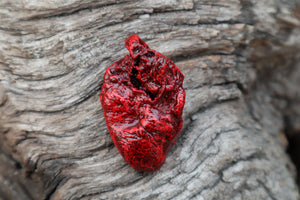 Dry Preserved Chicken Heart
This listing is for the real dry preserved Chicken Heart pictured! These Chicken hearts have been completely preserved, dried, hand painted, and sealed with an archival quality resin in our studio from start to finish. The hearts measure between approximately .75'' and 1.5'' Long however the majority of the hearts are in the 1" range. Some hearts are larger and some are smaller.
These are real hearts, we do not sell replicas.