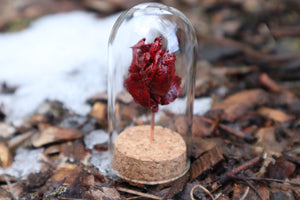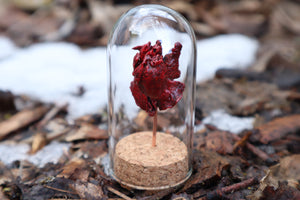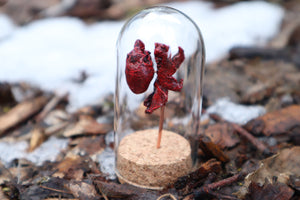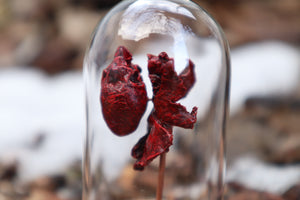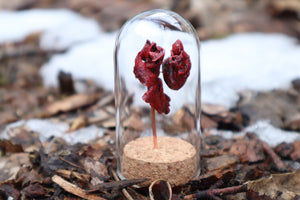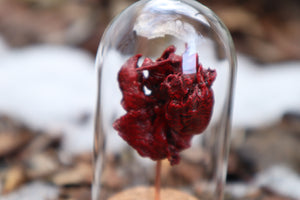 Dry Preserved Kitten Heart and Lungs
Dry Preserved Kitten Heart and Lungs for sale! You will receive the Dry Preserved Kitten Heart and Lungs mounted into the small glass dome pictured! This Heart and set of Lungs has been completely preserved, dried, hand painted, and sealed with an archival quality resin in our studio from start to finish. They are a natural pair, meaning they belong to the same kitten. The heart has been mounted via copper wire to mimic how it would rest naturally on the lungs and the pair sits on a copper wire set into a Cork and Glass dome. The Heart and lungs are removable from the wire for observation, safe shipping, and display versatility. The dome measures approximately 3" Long by 1.25" Wide. Please refer to photos.
Please note, We received this kitten after it passed away from untreatable ailments at a shelter. We do not harm animals for our work.
This is a real heart and set of Lungs, we do not sell replicas.