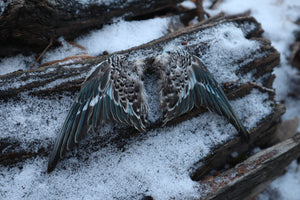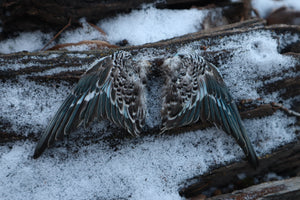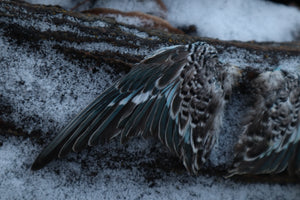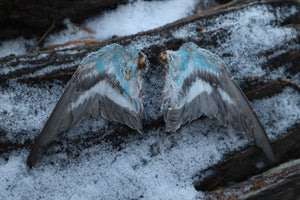 Dry Preserved Parakeet Wings
Dry Preserved Parakeet Wings for sale! This listing is for the natural pair of dry preserved Budgerigar wings pictured. These wings are extremely soft and scent free. Each wing measures approximately 4'' long by 2'' wide. If you have any questions please message us!
Please note, We received this Budgie after it passed away from natural causes at a Wildlife Reserve. We do not harm animals for our work.
These are real wings, we do not sell replicas.