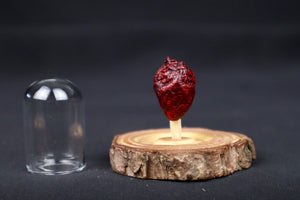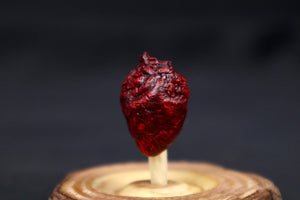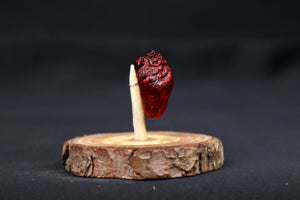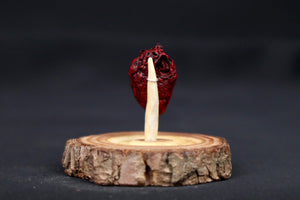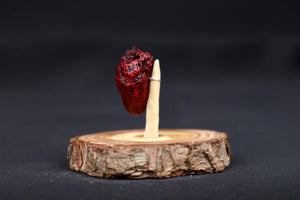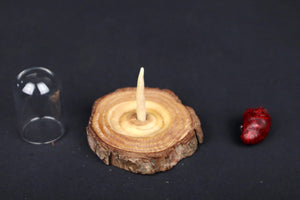 Dry Preserved Pigeon Heart in Glass Dome
Dry Preserved Pigeon Heart in a Glass Dome for sale! You will receive the Dry Preserved Pigeon Heart in the Glass Dome pictured. This Pigeon Heart has been completely preserved, dried, hand painted, and sealed with an archival quality resin. The Heart is hooked up with a small piece of .925 Sterling Silver hardware which allows it to be suspended from the Hand Carved Mule Deer Antler Dowel set in the hand carved base pictured. The glass dome sits on a hand carved "live edge" raw pine wood slice that has been treated with mineral oil. The whole piece measures approximately 2" tall by 2.5" wide.
This is a real heart, we do not sell replicas.