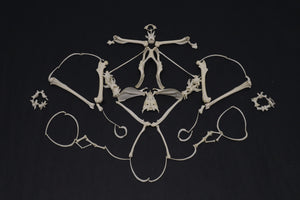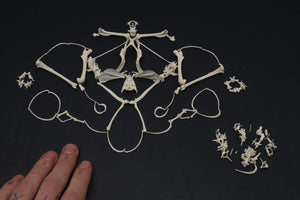 Eastern Gray Squirrel Skeleton Lot
Eastern Gray Squirrel skeleton lot for sale! You will receive the real Eastern Gray Squirrel skeleton lot pictured. Price includes free shipping! All bones pictured come from a single Eastern Gray Squirrel. This is not a complete skeleton, it is a bone lot from a single skeleton and therefore is not being sold for articulation. The bone lot includes vertebrae, ribs, leg bones, innominate bone, scapula, sternum pieces, and more! The skull is not included. Perfect for crafting materials or bone art! This skeleton was cleaned, degreased, and whitened. There is slight damage to a few bones, as this is a craft lot. This is all reflected in the price! Please refer to photos. 
This is a real skeleton, we do not sell replicas.