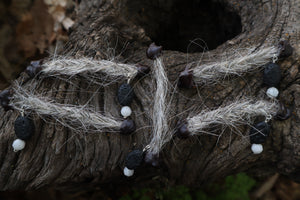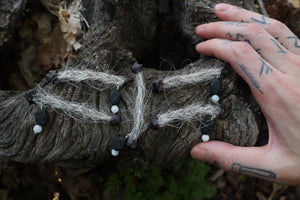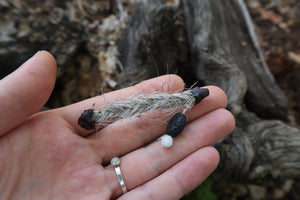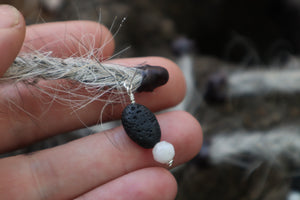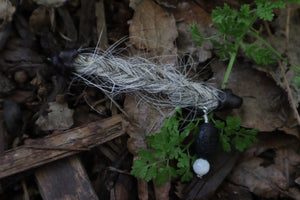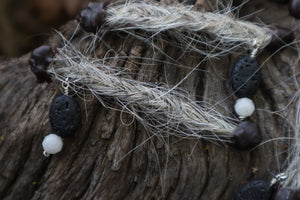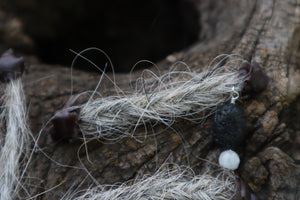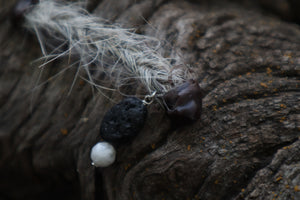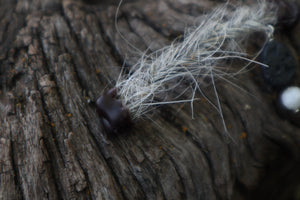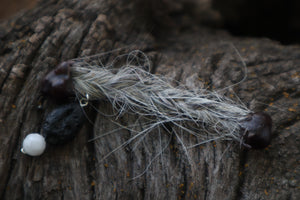 Fenrir's Braids
Fenrir's Braids for sale! You will receive one of the Gray Wolf Fur Braids pictured! Each braid is created using real Gray Wolf Fur from a Northern Rocky Mountain Timber Wolf we are currently processing in our studio. This release is limited to 5 braids, each dipped on black Beeswax and adorned with .925 sterling silver hardware, Lava Stone, and Moonstone. The lava stone channeling the fiery múspell essence of the pursian wolf Fenrir and the Moonstone the celestial and cthonic essences of the wolf as a creature of Nifhel. The moon is also referred to as "the fiery one" by the gods in the Alvíssmál of the Poetic Edda, further linking its essence with the wolf. Please refer to the photos! If you have any questions please feel free to send us a message.
Please note, these fur braids have been sourced from a Northern Rocky Mountain Timber Wolf, the Northern Rocky Mountain Timber Wolf is a subspecies of the Gray Wolf located in the Northern Rocky Mountain range. This is not an ESA-listed sub-species and is legal to sell and posses.
Idaho Fish and Game Mortality Report available on request. 
Please know your state laws before buying Wolf Parts. If you have a question feel free to send us an Email!!