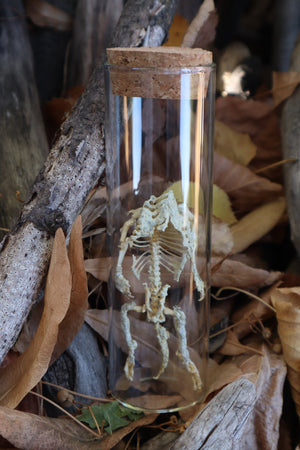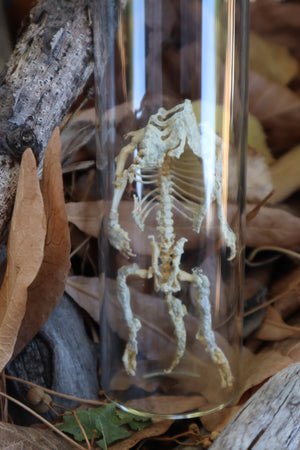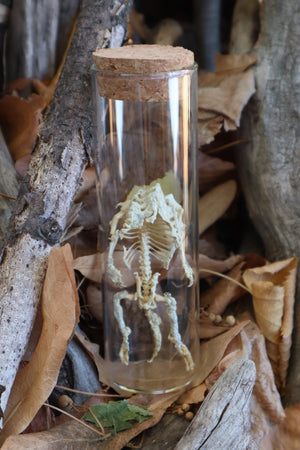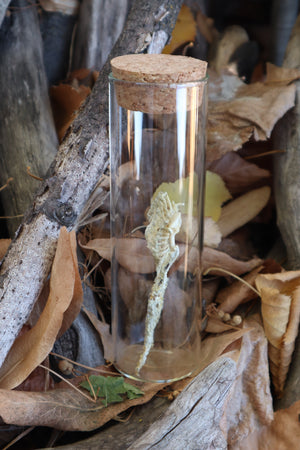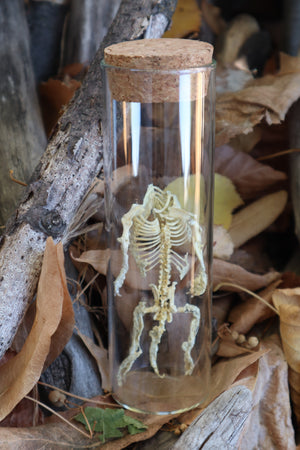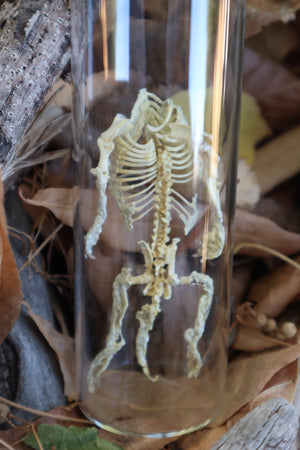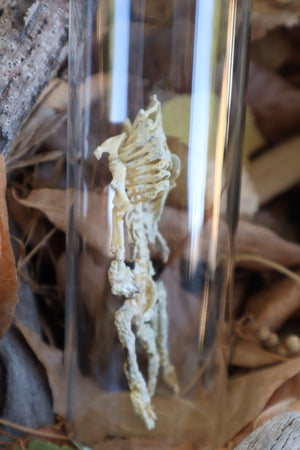 Fetal Beaver Skeleton
Fetal Beaver Skeleton Articulation for sale! This listing is for the Fetal Beaver Articulation in the jar pictured! Having been in our collection for some time we have decided to part with them during this most spooky and lovely of seasons! This little one is partially oxidized and hand processed in our studio from start to finish. The skeleton has been glued and reinforced and you will received the jar pictured for display! Being an early term fetus we decided to preserve what we could rather than continue to process and risk further damage.
This is a real Beaver Skeleton cleaned and articulated by us in our shop. We do not sell replicas.