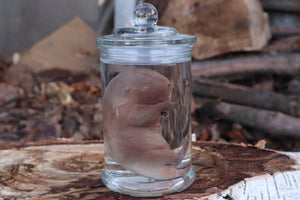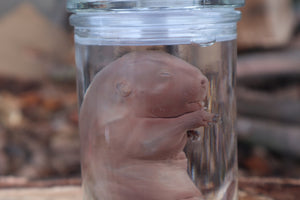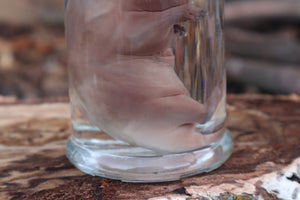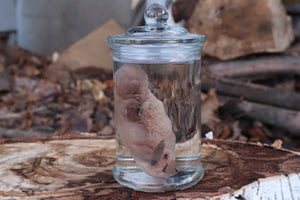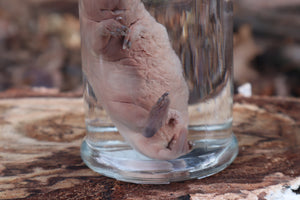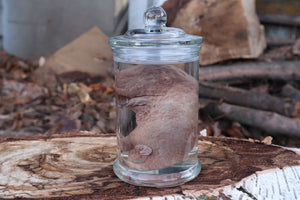 Fetal Beaver Wet Specimen
Fetal Beaver Wet Specimen for sale! You will receive the Fetal Beaver Wet Specimen pictured. The Fetal Beaver has been professionally preserved in formalin in our studio from start to finish and is kept in 70% isopropyl Alcohol. You will receive the jar pictured. This little beaver was quite fragile during processing and while one side looks wonderful the other side has unfortunately retained a texture throughout, this is visible in the photos and reflected in the price. Please refer to photos!
The specimen will be shipped to you WITHOUT liquid, and the specimen will be vacuum sealed for extra protection! Upon receiving the specimen you will have to remove it from the vacuum seal, place it in the jar, and fill it with 70% isopropyl alcohol. Please wear gloves while handling wet specimens. If you have any questions feel free to message us! Free gifts with every purchase no minimum, no limit!